A Sons' Commentary
by,
Tristan and Yann van de Velde
​
Our mom has become a butterfly, expanding her wings and absorbing beauty wherever she goes. She has been a lifelong lover of language, culture and travel but has modified her dreams for hard work, commitment, and sacrifice for family, friends and others, living outside of her sphere. Instead, adventures were often left dusty and temporarily forgotten, on the side. Finally, Mom has been able to indulge her spirit of wanderlust and for wonder. Like a migrating butterfly, she has flown from one country to the next, exploring history, lifestyles, and terrain while discovering the nuances of each new place. From Dubai to Uruguay to France and Russia, our mom has truly earned the title of world traveler. Below are some of her stories that detail numerous adventures around the globe. Like a butterfly in flight, she has embraced each journey, not just the destination. Like a butterfly in flight, she has allowed herself to fully spread her wings.
Pulling Back from the Brink
Just like you, I'm itching with anxiety, heartbroken over loss, and facing precarious times. Honestly, my optimism is being defied by disorder. Fine, I tell myself, time to say "adios", except, with pandemic related travel concerns, where can I go? Inwardly, I'm soothed by contemplating my favorite poem, Hey, Let's Get Away, by Pedro Salinas: "Hey, let's get away from being so much of you and so much of me. Leave your body; leave your body asleep… Leave your name…Leave what pains us and let's take a break from ourselves…" If I can do it, so can you. The ability to transport the mind and spirit can help pull us back- back from the brink of despair.
Uh-huh, let's rebound from survival mode. Yes, I know, it's a tug of war in our current climate. Dismiss it for now. Let go. Imagine a time without a global pandemic and so much foolery. Escape with me while I revisit and re-envision some previous travel experiences in three vignettes:
Olé, Olé, Olé!
Let's be passionate! Get rid of our wounds, heartbreaks and indifference. We are headed back to Spain to embark upon a journey that inspires positive emotion, energy and sparks of electricity- we're hunting for Flamenco. Starting in Seville, as I did before, the elegant tablao, El Palacio Anduluz, near historic Isla de la Cartuja, entices. Its array of Andalusian tapas, sangria and traditional Flamenco show is praised for classic representation and being the best in town. What a great place to "raise hell!" Magnificently costumed, the dancers are spectacular, expressive and seductive- the music full of emotion. This show expertly encompasses the four elements of Flamenco: Cante- voice; baile-dance; toque-guitar; and "jaleo"-stomping, clapping and shouting. Before we leave, let's take the cultural tour of La Bodega Museo (Museo del Flamenco y Arte Andaluz) that unveils more of the mystique of flamenco, right there on the premises.
Still eagerly searching for brio through Andalusian Flamenco, a side trip to Córdoba, into the historical Jewish Quarter is in order. I've been coveting for years this first-time visit to the home of Mezquita, the ancient mosque and temple, for Córdoban flamenco. Here, we can find the Arab Baths of Santa María, where we will be able to take in even more authentic Flamenco dance, Cante Anduluz and Cante Gitano (gypsy) at the Arte y Sabores in old Córdoba. Comprised of six native artists (dancers, guitarists and singers), the show is described as intimate and stimulating. What's more, we are arriving in July, the time of The Córboba Guitar Festival, and can take in world renowned artists of flamenco music, song and dance. How about a couple of flamenco dance or guitar lessons? Olé!
As we explore, the rest of the activities planned will be just as thrilling: There's a seaside tapas restaurant in coastal Marbella that I can find, but can't name; we'll still go for the delight. The flamenco there was so enjoyable, yielding an easy and pleasant afternoon over tapas. In Granada, after a visit to the UNESCO lauded Alhambra, the Albaycin District is the place to see a breathtaking show of talented flamenco artists. Venta el Gallo, in the renowned Sacromonte Caves, gets raved reviews from me for technique and authenticity. Of course, Madrid offers incredible Flamenco. So much so that at the Flamenco Essential Show, I became so engrossed in the impassioned performances that I forgot that I was taking it in all alone. We'll be sure to head there.
"Así se canta! Así se baila!" Barcelona is where I've experienced the most intense exposure to Flamenco. At Santa Anna Cathedral and Basilica Santa Maria Del Pi, I communicated sensitivity to "flamenca guitarra" through the rhythmic movement of my arms from my seat, while gently closing my eyes. From Teatro Poliorama's "Opera y Flamenco: A Love Story," performed by an impressive soprano and tenor through flamenco dance and arias from Bizet, Verdi and Puccini; to Palau de Musica's Grand Gala Flamenco ("Tota la Tradicio del Flamenco en Espectacle Unic"); toTablo Flamenco on Las Ramblas, my hair kept coming undone from emotional expression. At Tablo Flamenco the show boasts; "Feeling race, passion and technique come together in the elegant movements of Bartolo, one of the great figures of Barcelona's active flamenco scene." This was true. We've gotta go back to Barcelona for these. Take a look.
​
​
La Dulzura: Colonia, Casapueblo, La Chascona
Let's be free-spirited! I'm still electrified by last night's visit to El Veigo Almacén Tango Cena Show in Buenos Aires! But, never mind, let's go ahead and get on the bus for Puerto Madero, then grab a ferry across the world's widest river, Rio de la Plata, to the shores of Colonia, Uruguay. So many times, I've been reminded of this ancient riverfront city, characterized by cobblestone streets leading through the Barrio Histórico and by faces of remarkably gentle and easy-going people. It's steeped in remnants of Portuguese and Spanish culture, the result of numerous conquests and treaties before its independence. Surely, you will share my unbridled excitement. Departing from the ferry, our first mission is to find the nearby café that, in a simple way, left me with a tremendous impression. "La Dulzura Puede Cambiar el Mundo" it said, stamped on the back of the sugar packets filling the small bowls on each table. "Sweetness can change the world." Imagine our universe, if this philosophy was contagious! I'm a dreamer, too.
Now, let's get settled. Family-owned Hotel Leoncia was my choice before. It's got a 3-4 star rating, but was perfect for authenticity- by that, I mean, local cuisine, cleanliness and genuine hospitality. Let's do it again! Oh, how I wish my Romanian friends were traveling with us. For, tales of their escapes from Communist Romania, under Stalinist President Nicolae Ceaușescu, created a captivating atmosphere of intrigue, as we huddled in the lower level bar of the nearby Radisson Hotel during our previous visit. This time, I'd love it if you shared your own unique and candid stories while we gather together in the evenings over glasses of wine!
Bypassing the capitol, Montevideo, on this trip, shall we continue on to Casapueblo in Punta Ballena? This museum/art gallery/hotel was developed by Uruguayan Artist Carlos Páez Vilaró. Constructed with 13 floors in which to live, conceive, and exhibit his works, the artist took 36 years to finish Casapueblo, which also yields picturesque views of the Atlantic Ocean. You may know that Vilaró's son is Carlos Miquel Vilaró, one of sixteen Uruguayans who, through sear ingenuity and cannibalism, survived the crash of Uruguayan Air Force Flight #571, which went down in the Argentinian Andes in 1972. Casapueblo includes a tribute to Carlos Miguel, in addition to its fabulous collections. If you haven't seen the movie of his nightmare, "Alive", you must! Now, let's make it to coastal Punta del Este, embark upon a voyage that introduces us to Cape Horn, Antarctica and Patagonia, and ends in Santiago, where we can visit again the ship-like, eclectic home, La Chascona (tangled-haired woman), of Chilean Poet Pablo Neruda and his nearby Casa de Isla Negra. Mermaids, sirens, sails, seashells, butterflies…!
Oh, Mon Dieu!!!
Let's be adventuresome! Good morning, Paris. I'm back again and I've returned with friends for food! But, we'll forgo fancy and ultra-expensive restaurants, in exchange for excellent variety and atmosphere. Liberated, we are going to crisscross the city, by whatever means possible, to experience bona fide everyday French cuisine options. Starting early in Saint-Germain-des-Prés, we can people watch from the renowned literary spot, Les Deux Magots, while savoring café and croissants. Meanwhile, the route has been mapped out to select some favorites to enjoy over the course of the next three days. Time to get going.
Backpack clad and in comfortable shoes, we're gonna briskly hike along Boulevard Saint-Germain, which spans the 5th 6th, and 7th arrondisements. Église Saint-Sulpice, Église Saint Germain des Prés, and Palais du Luxembourg will be convenient diversions from our path to the Marché Saxe-Breteuil on Avenue de Saxe in the 7th. The market, itself, is something to appreciate. Here, we can choose delightful snacks from the plentiful assortment of fresh fruits, vegetables, exquisite cheeses, crusty breads, unimaginable pastries, roasted free-range chicken and potatoes, paella, couscous, sausages, and more. The inviting backdrop for the market is the superbly landscaped street at Place de Breteuil, leading to the Tour Eiffel. Toiletries for our rooms and inexpensive souvenirs, like postcards, tablecloths, napkins, and handmade candles will not be too heavy to carry along our way.
Didn't get enough to eat or find the desired mementoes at Marché Saxe-Breteuil? The Métro is the perfect mode to get us close to Marché des Enfants Rouge (Market of the Red Children), from the Left Bank to the Right Bank, in the 3rd. Surveying the offerings, there's Moroccan, Japanese, Lebanese, Italian specialties, and naturally French options. There is so much to choose from- soups, salads, cooked or raw seafood and meats, fruits, vegetables breads, cheeses, gifts…Oh, mon, Dieu! This famous market is named for the Hospice of the Red Children which operated from 1524 to 1777 in which the orphans, notably, were attired in red uniforms. We'll probably come back here during the Secret Food Tour: Taste of Morais one afternoon or evening before leaving but, for now, the Louvre, in the 1st, is just a short walk. Venus de Milo, Mona Lisa, a Rembrandt self-portrait, anyone?
Belle-époque designed tea house, Angelina's, is the perfect place to recharge after exploring a small part of the Louvre. Famous for L'Africain hot chocolate and pastries like, Montblanc, I say, "Let's go for it –we've plenty of time to walk it off before dinner!" We'll be on Rue de Rivoli so; take your time shopping in the luxury stores and souvenir shops. Let's meet at 8:00PM by the Arc de Triomphe du Carrosel which sits between the Louvre and the Jardin de Tuileries. We're going to my favorite, nearby Willi's Wine Bar, for dinner! (The name is in English but the cuisine is definitely French.)
Day two will be a little more leisurely. We're trying Picasso's Café de Flore for our early fuel. Then, I want to take you into the 18th, to Montmarte, the area where Parisian artists (i.e. Pissaro, Renoir, Monet, Degas, and van Gogh) once lived. There is much to see on this hill, which yields the highest and most spectacular view of Paris: Place du Tertre, an outside promenade for artists of varying skill levels to exhibit work; Sacré Coeur Basilica, containing the most extraordinary grand pipe organ in Europe; museums; and, souvenir shops. However, the visit would not be perfect without hovering below in LeTire-Bouchon Crêperie, where the crepes, savory and dessert, are incredible. The cavern-like atmosphere electrifies with the music of a quite eccentric piano player. For this day to end idyllically, why not finish with a late night dinner at the traditional Parisian brasserie, Montparnasse's La Coupole, which opened during the Roaring Twenties in the 14th? Try its steak tartare or seafood.
Starting our third day together, some of you enthusiastically inquired as to what the day's outings would be before we return to ourselves the next day. I'm suggesting museums based upon preferences in the morning, a quick lunch at the Mariage Frère tea house (where I still buy all my teas) on rue du Faubourg Saint-Honore in the 1st, and the Secret Food Tour: Taste of Morais, which we'd schedule in advance to accommodate the size of the group at an appropriate time. (The tour is several hours, with stops at numerous restaurants in the center of Le Morais for morsels of local fare.) Or, alternatively, for an upscale Parisian dining experience with plenty of atmosphere- a garden terrace, a lake, an observatory and plenty of bird species, head back to the 14th to Pavillion Montsouris for dinner, located right there in Parc Montsouris. It's divine in every way.
Me, I'm breaking from the group in the early evening and making my way to Café Marly, next to the Pyramide du Louvre. There, I'll catch the seductive glow of the sunset's reflection within the panes of the pyramid. It's fascinating. And, it's inspiring. Instead of a chilled glass of Sauvignon Blanc, this time, I'll enjoy a Marquax while drifting further into a dreamy existence, imagining possibilities for the future.
Revived

Now, you know, we can't linger on the brink of despair. Though it's been gratifying to get away, this pause has given us the space we need to realize that all is not lost. You and I must get back to our existence (masks and all)- hopefully, a little more resilient, uplifted and changed for the better. Ready? Let's get back!
Introduction: "Round and round and around we go, where the world's headed, nobody knows."
Remember those lyrics (Ball of Confusion, The Temptations)? Whoa! It's time to get away. That's what
my emotions are telling me. As flames have ignited everywhere in racial, economic and social protests;
as a pandemic has claimed the lives of hundreds of thousands, globally, and there's no chance for
goodbyes; as corporations are stymied and small businesses die; as the tally of the unemployed and
disenfranchised rises; and, as the political leadership crisis intensifies, my heart, like many others, aches.
​
We can't escape the anguish. We must stand firm. But, just maybe, we can delve through memories and
dreams of faraway places and focus on the feeling of beauty, relaxation and a litttle intrigue for a
momentary diversion. When the New York Times suspended its travel section in April, 2020, the paper
asked its travel writers to write about a journey that changed them. Writing-that's a sanctuary for me
and, similarly, here's my story, Following the Shadows:
​
Every book, every volume you see here has a soul: The soul of the person who wrote it and those who
read it and lived and dreamed with it. Every time a book changes hands, every time someone runs his
eyes down its pages, its spirit grows and strengthens. –Carlos Ruiz Zafrón, The Shadow of the Wind
​
When someone recommends an "all-time favorite" book, you should know, immediately, that
it's going to be a great one. "Few things leave a deeper mark on a reader than a book that finds
its way into his heart." Hence, that was the case for me with Carlos Ruiz Zafrón's The Shadow
of the Wind. Come, follow me into the shadows and onto the fictitious path that weaves
through despair and trepidation.
​
Shadows and darkness and fear!!! El cuento es oscuro y espeluzante! Set in 1945-1956, Gothic
Barcelona proved to many to be a ghastly city of woe and gloom, having been decimated by the
1936 military uprising. This coup catalyzed the Spanish Civil War and brought vengeance,
repression and persecution to Catalonia in the most horrific ways. Amidst this backdrop,
someone heinous was seizing all books written by Julian Carax and burning them! But, why?
There is little joy in the pages of this mystery. Instead, the supreme tale grabs you with: history
and politics; a "velvety darkness" and ghostly shadows and characters; hopelessness and doom;
depravity and pain; passion and murder, unabated love and destiny. Wow, that's a lot but, it's
all there!
​
I'm not going to fully recount the entire story because you'll certainly want to read it. Instead,
I'll take you along the eerie Barcelonan route that my son and I explored, though in current day,
guided by the maps extracted from the novel and shown below:
​
​
​
​
​
​
​
​
​
​
​
​
​
​
​
​
​
​
​
​
​
​
​
​
​
​
​
​
​
​
​
​
With our mission intact, we'd arrived in Barcelona, on lay-over for a couple of days. Our explicit
aim was to explore each site notated on The Shadow of the Wind map- all else, for the time
being, was secondary. I had read the original story, followed by the prequel, Prisoner of Heaven,
and the sequel, Angel's Game, during the previous couple of years and was captivated by the
continuing saga. Some places depicted on the diagram, I recognized from previous visits to this
wonderfully cosmopolitan city; however, on this jaunt, I yearned to see them again with
renewed interest and imagination!
​
Here goes! We were hanging out at the Mercado de la Boqueria nearby the opera house,
Licieo, on Las Ramblas, restlessly waiting for the walking tour to begin. You see, though I'd
initially planned this exploration on my own, by chance, I'd stumbled upon "The Shadow of the
Wind Tour" on arrival in this labyrinthine city. Fantabulous!!! So, sitting in the market's El
Central Bar with anticipation, we were surrounded by butchers; lifeless beings-dead, dried and
smoked; newly departed fish; swiveled and dried fruits; and, plucked vegetables. A befitting
atmosphere while we devoured squid, flashed fried while still squirming and, the offering was
delish!
​
Time came to head in the direction of the marina to our meeting point, Centre d'Art Santa
Monica, once a 1626 Renaissance Period convent which, today, exhibits contemporary art.
Unlike the delineation on the map, our tour of the path of 10 year-old, Daniel Sempere (story's
protagonist) began at site #4, the secretive entrance of "The Cemetery of Forgotten Books."
This illusive portal was secluded under an archway in a cramped alleyway that immediately
gave way to intimidation. On this "scar of a street" called Calle del Teatro, plenty of shadows-
effected by the murkiness of early dusk- enveloped the supposed opening to this enigmatic library
where forgotten and arcane books were retired. Of course, this included the final copy of the book by
Julian Carax, The Shadow of the Wind. Right here, Daniel's father and library guardian, Isaac Monfort,
allowed Daniel to choose a book to read and safeguard. Alas, the adventure began…
​
The marina (stop #5), where we'd dallied a bit prior to arriving at the meeting point, just to absorb the
spot where Daniel first encountered Villain Lain Coubert , was behind us. Now, we plodded along Las
Ramblas , to the picturesque square, Plaça Reial (Stop #6) in the Barri Gòtic and stood under the Gaudi
lamppost, taking in the celebratory and magical activities of the Festes de Santa Eulàlia. The elegant
residence of the book's characters, Gustavo Barceló- owner of an immense bookstore, and his niece,
Clara -Daniel's first love, overlooked the plaza's restaurants, bars and night spots. In Plaça Reial, Daniel
had stumbled upon Fermín Romero de Torres, a homeless, but dramatic personality, soon to be Daniel's
and his father's best friend.
Stops #7 and #8 were along Calle de Ferran and Calle le Jaume. The route led us further into the barri,
past magnificently constructed buildings and into the plaza in front of Iglesia Santa María del Mar,
situated in the main center of Barri Gòtic economic activity. The Barceló housemaid, Bernadette, had
worshipped in the parish there. Behind the church, on Calle de Moncado, rests Santa Lucia Hospice,
today a museum; however, back when the mystery unfolded, the infirmary generally housed orphans
and the blind. Within these walls, the tragic love story of Julian Carax and Penelope Aldaya was
recounted to Daniel and Fermín by Penelope's aged and devoted nurse, Jacinta. Also, the Picasso
Museo, where we ventured a day later, was only steps away.
​
For a writer, this would be monumental, if correct: Reputedly, the torpedo shaped Meisterstuck black
pen, said to be used by Victor Hugo to write Les Misérables, still sits in the window of the pen shop,
Papirvm, on the corner of Calle del Call and Calle Freneria (stop #9). This pen was the object of many of
Daniel's fantasies and, through the course of the mystery, it was "bought, sold, and presented" and
changed hands several times, including into those of Daniel, Julian and Nuria Monfort- Isaac's daughter
and Julian's lover. With craftsmanship of more than 110 years, this pen remains a timeless symbol of
luxury and class.
​
Also along Calle del Call, though not depicted as an official stop on the trail, we paused at Sombrereria
Obach. This hat shop was the inspiration for the novel's Fortuny Hat Shop on Rhonda de Sant Antonio,
owned by Daniel's brawling father, Antoni Fortuny, "The Hatter". At Fortuny's, Daniel first encounters
his biological father, Industrialist Antoni Aldaya, both ruthless and wealthy, who redirects Daniel's path.
Awed by the fact that Sombrereria Obach and the fictitious Fortuny Hat Shop have been referenced as
the best hat shops in Barcelona, my son returned to Sombrereria Obach before leaving and was fitted
at 2 Calle del Call for a hat, purchased solely to memorialize our adventure!
​
It was growing darker as we trudged along, stopping next at Plaça de Saint Felipe (#10), where the
Church and School of Saint Philip Neri are established. The façade of Nuria Monfort's co-located
apartment building, dimly lit by a singular lamp, still shows evidence of pockmarks from the 1938
Spanish War bombings in which 30 people from the area, mostly Saint Neri school children, were killed.
Here, in Nuria's shadowy and purported refuge, Julian Carax (aka: Villain Lain Coubert) found the
obscurity of a cheerless shelter. And, while lingering there, I could swear that I shivered from a brief
sinister gust accompanied by a slight fume of something charred. Could his spirit still be here?
​
On Calle Montsió near Plaça Santa Anna (#11), Els Quatre Gats has been situated since 1897 and, it is
frequently referenced in the saga as the chosen place for lunch, clandestine rendezvous and even
romantic encounters. In the past, a popular meeting spot for famous artists, like Picasso, Gaudi and
Casas, Els Quatre Gats swiftly became our coveted place for coffee and quick bites. As an interesting
tidbit, take note of this Catalonian translation: Els Quatre Gats= "The Four Cats" = "Only a few people or
people who are a bit strange or mysterious!
​
At last, we arrived at Calle Santa Anna (#2), only a few paces from our beloved El Quatre Gats and
Cathedral Santa Anna. The fictive Sempere & Sons Bookstore, which is a consistent site throughout The
Shadow of the Wind series, was supposedly located here. Specializing in rare and secondhand books,
the shop also housed the apartment of Daniel Sempere and his father. As a point in fact, the Ruiz Zafrón
inspiration for Sempere & Sons is a real Barcelona book shop, Libreria Antiquària Farré, specializing in
antique books. Not far at all from the location of the imaginary store, it advertises: "Our stock includes
rare and odd books in all fields, including bibliophilia, vanguards, first editions, history, Spanish Civil War,
local monographies, hunting, cooking, law, magazines, and etcetera."
​
Rounding the corner, back on Las Ramblas(#3), we were again where we could ramble past the human
statutes, Cathedral Barcelona, Ana's Flowers, street dancers and inviting merchandise stalls. Actually,
we'd ended the walking tour with indications provided for Plaça de Cataluña, the prominent Passeig de
Gràcia and, Casa Batlló (#1), designed by renowned Spanish Architect Antoni Gaudi in tribute to
modernism structural design. (Casa Batlló is illustrious, recognized as a magical place and noted as an
UNESCO World Heritage site.)
​
The second part of the map, encompassing stops #12 and #13, starts at Avendida del Tibidabo and ends at Mount Tibidabo, the peak of Barcelona, where a most impressive viewpoint of the city can be gleaned at 515 meters. Dawn was breaking, and a purple blade of light cut through the clouds, spraying its hue over the fronts of the mansions and stately homes that bordered Avenida del Tibidabo. A blue tram was climbing lazily uphill into the mist (Ruiz Zafrón ).The Funicular del Tibidabo completed the journey to the Catalonian summit of Mount Tibidabo. This was the backdrop of the imagined Adalya residence and environs. And oh, how its magnificence camouflaged the evil and malignancies behind the doors. Atrocities had shattered numerous lives hidden within these shadows.
​
Mysteries unfolded. Tragedies played out. Sad tales of cruelty, woe and loss rendered despair.
Somehow, through the darkness and gloom, rays of hope for a better tomorrow peered through. Angels
and demons; secrets and bravery; betrayal and triumph…they're all there in these shadows. Come; step
into the perplexity of an enigmatic Barcelona.
​
Epilogue: "Ball of Confusion: Oh, yeah, that's what the world is today" -The Temptations. Somehow, this
travel experience, derived from my archive of journeys, seems befitting for the times. It's the breather-a
memory of a gripping adventure; while, being tied to a tragic story. A tale, that ends with similar hope
and anticipation, to what we covet, right now. By reliving it in a vicarious way, at this juncture, I feel
heartened. There's a lot of gloom, fear and confusion out here. We are cycling through chaos, political
morass and an incredible sadness whose genesis is nearly as onerous as the historical realm of the
period in which this mystery is set. The future is never assured; however, even in the worst of times,
there has to be belief, persistent effort and vision to achieve victory. May you and I survive the times
we are living in and put confidence in prayers for a mended world; positive and focused intention; and,
destiny. What's more, let's not forget to find some levity- memories and dreams of intrigue and the
allure of distant places. Barcelona: I'll be back!
​
Note: As I completed this post, Carlos Ruiz Zafrón, Shadow of the Wind author, succumbed to colon
cancer at age 55, on Friday June 19, 2020.
32b1db2f-33c9-41ce-855b-74d8e1136165
37a1850a-8a4b-41e8-b7a2-78e6e1e5882c
32b1db2f-33c9-41ce-855b-74d8e1136165
Six down, one to go. That's the disposition of my quest to cross the seven seas: The Atlantic, the Indian, the Mediterranean, the Gulf of Mexico, the Pacific, the Caribbean and the Artic. Just having crossed the Pacific, only the Artic is left. This particular seafaring adventure, undertaken to visit long-distance friends, landed me on the other side. The other side of the world- Japan.
In route, ten days straight before embarking again on land, I eventually lost track of the time of day or night, after readjusting the clock continuously to accommodate new time zones. That didn't really bother me much, being ship-bound so, I just let it happen and it felt good! Heading westerly, and crossing the International Dateline, the vessel vaulted over a full day in a blink. Through some rocky sea days, cold, rainy weather, reports of a typhoon and a possible cyclone at my far-off destination, I remained undaunted.
Engrossed in everything along this Pacific oceanic route, there were sightings of humpback whales, sea otters, shark groups, and bottleneck dolphins. Sailing within a section of the most seismically active areas on earth, "The Ring of Fire," one volcano that I couldn't identify was expelling an impressive tower of smoke, leaving me to wonder just what it would take for it to erupt. Still getting closer, to the first seaport, at Hokkaido Island, passengers sighted the cataclysmic Fukushima Daiichi Nuclear Plant, now eight years after a disastrous earthquake and tsunami precipitated the meltdown of three out of six plant reactors within the period of three days. Frightfully, it continues to leak radioactive water slowly into the Pacific Ocean and the question remains: What can safely be done with in excess of 850,000 tons of the radioactive water currently being reserved in over 850 tanks on site? My friends were among those evacuated from the surrounding area and relocated elsewhere.
Presently, they live on Hokkaido Island and, by chance, it was the first place where I disembarked. Everything was consuming: The language, lettering, dwellings and way of life, shops and product offerings- even the vending machines! My initial day in Japan in Otaru, Hokkaido, was my introduction to a culture very different from my own yet, still, remarkable.
"Old Aoyama Villa (Kyu Aoyama bettei), Otaru Kihinkan, constructed in 1917 by Masakichi Aoyama, one of three affluent herring magnates, was the first curiosity. With its silvered, opalescent sides and glistening blue back, the herring, known as the "fish of spring," bolstered the fortunes of prosperous Japanese tycoons. Herring mansions were constructed as residences but, for the purpose of processing fish, as well. A "Designated Historical Residence" known for sophistication and elegance, Masakichi's mansion is appointed with the finest of art, paintings, calligraphy and superb objects of refinement. The luxurious rooms of this "golden age of herring" fishing villa were designed in rosewood (shitan), blackwood (kokutan), Bombay blackwood (tagayasan), and appointed with paintings and calligraphy on screens and sliding doors. My favorite room was the "Peony Room," where the exquisite flowers of the peony tree "expressed the cycle of life- from blossoming buds to scattering petals."
Twenty-five minutes from the island's economic hub- Sapporo, Otaru is situated on the Ishikari Bay, and has long functioned as Hokkaido's main port. A noted city landscape, Otaru Canal, is still a popular tourist destination due to its charm, though its original functionality has changed from a support for growing shipping activity due to the fishing industry's success to a tourist attraction. A walk along the canal and the main promenade took me past craft shops, converted warehouses, restaurants, and pulled rickshaws, parked in anticipation of the next passengers.
By my second day, I had accumulated a number of questions like, "Which active volcano did I likely see at a distance from south of Fukushima on the way to Hokkaido- Sakurajima, Bandai, Azumayama? Could we see the morning seafood market? Will we be in the vicinity of any temples worth visiting? However, as my friend, Kumi and her husband, collected me from the Hakodate Harbor, we were more captivated by our emotional reunion after so many years of living at a nearly insurmountable distance- tightly embracing and assessing each other's well-being. Finally, we resolved that our steadfast bond of friendship was undiminished, even after nearly 19 years. Kindred spirits had never deviated from the spiritual connection.
Since my time was limited to seven hours, we departed Nishi Wharf and headed to their home, detouring only to take in the stunning view of Mount Hakodate from the all-weather observatory 1,100 feet above ground. Though I, initially, had the mind to visit several additional sites in Hakodate, my time was best spent understanding the trajectory of my friends' lives since fleeing the Fukushima catastrophe. Smiling as she spoke, Kumi joked, I'm a farmer, now." And, in fact, our lunch was prepared largely from her bountiful garden. All those years ago, we'd met at the North American Auto Charity Preview in Detroit, shortly after the couple's arrival in Metro-Detroit and, she had gone from wife of Japanese auto executive to contented spouse, enjoying the quiet life, including gardening in retirement. Though retired, her husband retains the chairmanship of one of the most important Japanese automotive conferences. Plus, our kids are now all young adults. We had missed so much of each other's lives that the Hakodate Morning Market, the Red Brick Warehouses, the Old British Consulate, with its tea house, and the Russian Orthodox Church, Haristo-Sei-kyokai could wait until my return. Nonetheless, the indirect circuit taken back to the ship routed us through Nanae, historically one of the first places in Japan to test American and European techniques for agriculture, and on to Onuma Quasi-National Park. Here, Lakes Onuma, Konuma and Junsainuma contribute to the breathtaking landscape, each at the foot of Mount Komagatake.
Set to meet Kumi again in three days, I re-boarded the cruise liner and departed for Yokohama, the ship's final destination, a day and a half away at a steady pace. Upon arrival, the first day was packed with activity from an early morning start until late at night, beginning with an eight hour comprehensive tour of Tokyo. Once in Tokyo, I immediately had a sense of being overwhelmed. The streets were packed with people (population of Greater Tokyo- over 40M), shops, vehicles, rickshaws, and skyscrapers. This cosmopolitan metropolis consisted of many superstructures and architectural marvels, seemingly constructed merely inches apart, several of them internationally renowned like, the Tokyo Tower, the Tokyo International Forum, the Rainbow Bridge and the Tokyo Skytree (second tallest self-supporting structure in the world, after Dubai's Burj Khalifa). Such a megacity, Tokyo was like a torpedo, vigorously advancing, possessing more dynamism and energy than I could have directed on my own.
All the way over there, I was delighted when I sighted a very familiar name- Garrett's Popcorn, with a magnificently flashing marquee. What's more, a stroll through the Ginza shopping district unfolded into a promenade past recognizable haute couture shops; numerous luxury-branded boutiques; department stores, like Mitsukoshi, Matsuya, and Tokyu Plaza Ginza; art galleries; and ritzy restaurants, including a personal favorite- French owned concept, La Duree. Accepting the fact that Tokyo ranks as one of the most expensive cities in the world, a $6 purchase for a cup of coffee came as no surprise.
Wait, there was still more to marvel at: The moats and gardens of the Imperial Palace sat on the original site of the Edo Castle. As an introduction to classic Japan, a walk along a designated path through a portion of the 170 acre evergreen forest led to the Meiji Shrine, dedicated to Emperor Meiji and announced by two 40- foot Torii Gates. The Sensō-ji Kannon Buddhist Temple, Tokyo's oldest and most important temple, adjoined the five-story pagoda, Asakusa Shinto Shrine, which honored the founders of Sensō-ji. The unique experience on neighboring Nakamise Dori Street, the oldest street in Tokyo, comprised of purchasing traditional goods, along with street food, like senbei crackers, meat croquettes and matcha ice cream. In a garden setting, chefs, who prepared Teppanyaki, a Japanese style barbeque, thrilled diners with adroit performances on the grills and served appetizing selections.
Back in Yokohama, the second most populated Japanese city, I met my friend and former employee, Noriko, for dinner and rode over to the warehouse district of this port city. Here we sat across from Tokyo Bay, awed by the 970 foot, illuminated Yokohama Landmark Tower, while catching-up on each other's news.
​
Kyoto, here we come, Shinkansen (bullet train) and all, taking in Osaka and Mount Fuji, as we sped by! Armed with two words, "arigato" (thank you) and "kon'nichiwa" (hello), I told Kumi upon arrival, "I'm lost without you. Seriously!" Even buying the correct subway and train tickets and exiting the massive train station were truly tests to my vigilance.In spite of my tentativeness, we made our way. In the Gion District, Kyoto's most renowned geisha community, we discovered the Kyoto Yasaka-Hall Gion Corner. Here, inaccessible from worries, we thoroughly appreciated several long-standing Japanese ceremonies performed by maiko (geisha apprentices): Chado (Tea Ceremony) emphasized the beauty in simplicity and, demonstrated gracefulness, peace and harmony in the preparation and drinking of green tea. Kado (Flower Arrangement), typical in a Japanese tea ceremony house, was creatively and expertly exhibited. Common in Kyoto, Kyo-mai was elegantly danced. Melodies from the Koto Zither (Japanese harp) charmed. Gagaku Court indigenous music, usually dramatized at the Imperial Court, shrines and temples, was enhanced by dance. And, at last, the Kyogen Theatre performed a popular comedy, followed by the Bunraku Puppet Theatre's presentation of the famous love story, "Datemusme Koi-no Higanoko."
​
A favorite visit was to the Nishijin District of Kamigyō-ku in Kyoto, where the Nishijin Textile Center and Museum are located. Here, I learned of the history of Nishijin textiles, while observing exquisite and treasured fabrics and historical dresses. When I was seated for the Kyoto Kimono Fashion Show, I was reminded of the magnificent kimonos of Madama Butterfly in performances of Pucinni's opera back at home. Artisan demonstrations presented how punched cards were used to create patterned fabrics using a hand loom in a technique called "Nukinishiki" and how, using the oldest Nishijin process, weavers fabricated material with nails cut into "saw-like teeth", in order to incorporate the threads into the fabric.
​
Let's see…There's a lot more to recount. I'll just have to prioritize: A tour of the former Imperial Villa, Nijo-jo Castle, now a World Heritage Site, was an education in Japanese military history and politics. Built by Tokugawa Ieyasu, the first Shōgun of the Tokugawa Shogunate, Nijo-jo Castle served as the official Kyoto residence of the Shōgun, military director and de facto ruler for most of the Kamakura and Edo eras (between 1185 and 1868). This site is definitely an extraordinary representation of late Golden Age architecture and design, encompassing the Honmaru-goten Palace, with six buildings, 33 rooms, authoritative depictions of tigers and leopards, trees and flowers of the four seasons; watchtowers at the four corners of the castle, serving as lookouts and armories; the Kara-mon Gate, uniquely carved with cranes, lions and plum blossoms, allowing entry into the palace area; the Honmaru-goten, Seiyu-en, and Ninomaru Gardens, inclusive of extensive greenery, stones, teahouses, moats, and crane and turtle islands.
​
You may know of the 1956 novel by Yukio Mishima, "The Temple of the Golden Pavilion," in which Kinkakuji (The Golden Pavilion) is destroyed in 1950 by a young Buddhist apprentice, so possessed with religious vehemence that he burns down the temple- the object of his obsession. This true story was also recounted in Toshiro Mayazumi's 1976 opera and, again, in the contemporary re-staging by Amon Miyamoto in 2018. Looking at Kinkakuji from across Mirror Pond, I could attest to its wondrous construction and comprehend the fervor. Rebuilt in 1955, the temple's adornment consists of gold leaf cover entirely on the exterior of the second and third floors, yielding an enchanting image in the waters of the pond.
​
As I strolled through the many gardens of the shrines and castles, I kept imagining the peril of disengaging from reality, lost in the magnificence and serenity of the grounds. I truly understood how that could occur. While, I'm still committed to completing my quest, by crossing the Arctic Ocean in my lifetime, I'll first come back to where my spirit was revitalized and a piece of my heart resides- on the other side. Japan.
​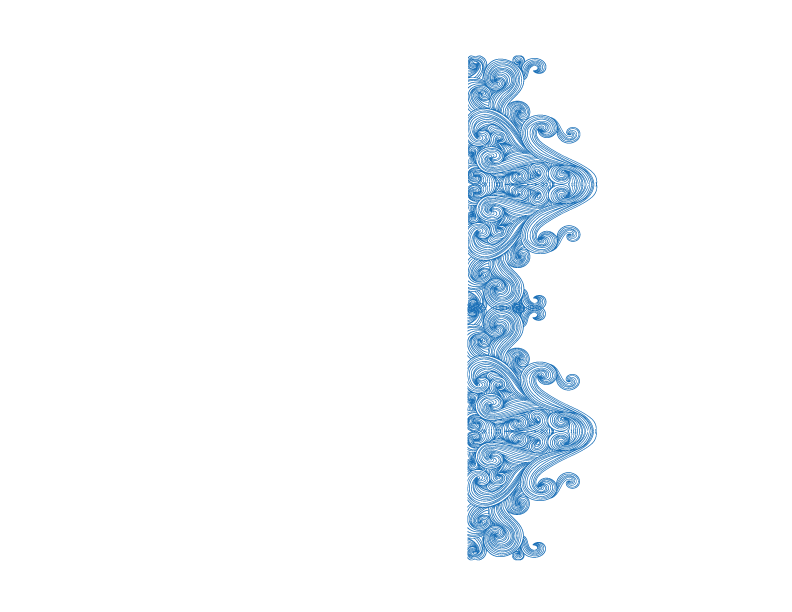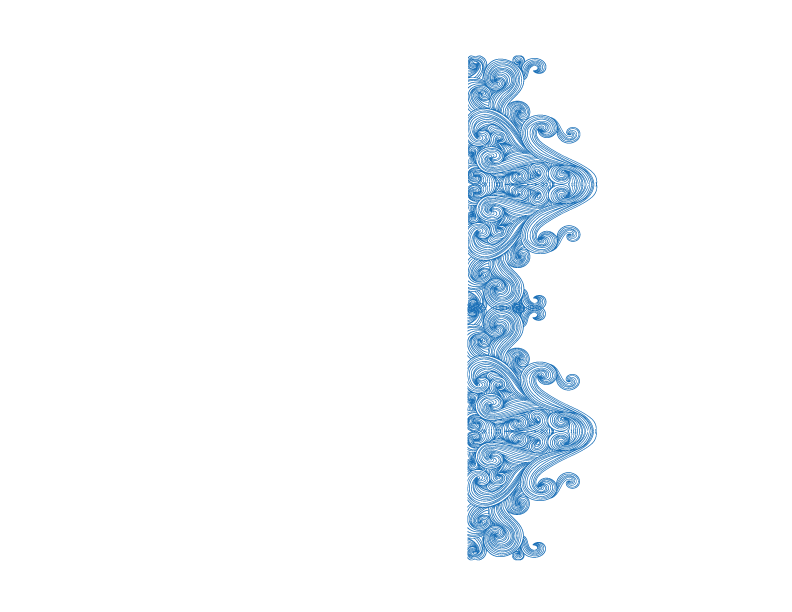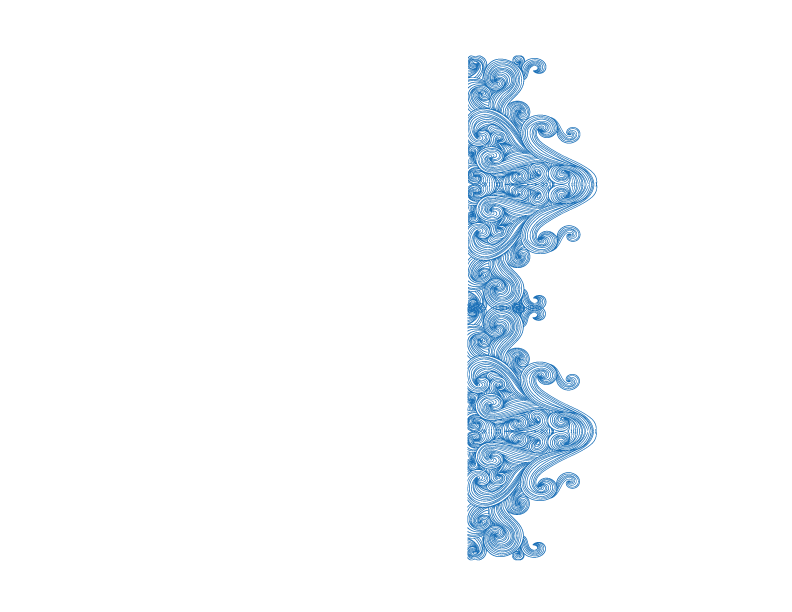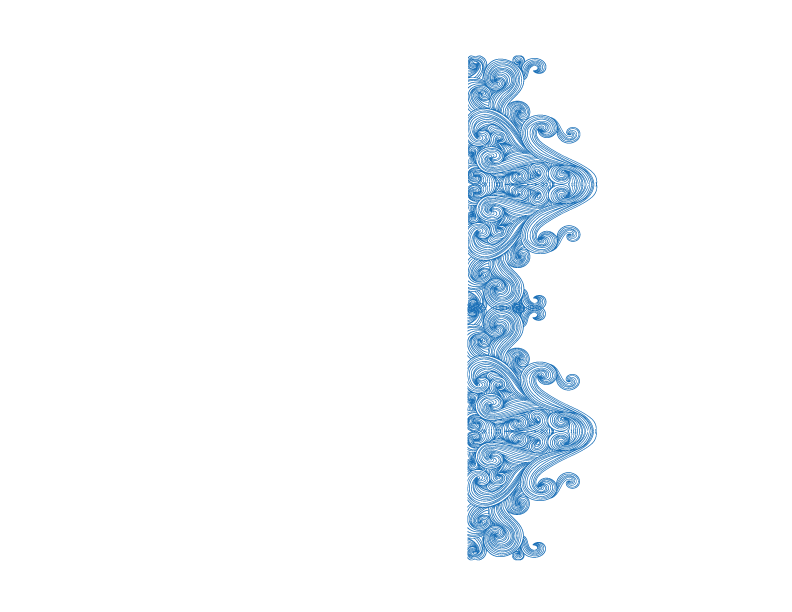 Can you imagine that light can be poured from a light bulb or that, when the tap is turned on, light flows
out like water? As I was reading Gabriel García Márquez's essay, Light is Like Water, I started thinking
alternatively about water and pondered its qualities and attributes: fluidity, clarity, depth,
colorfulness…. Two ingenious siblings magically turned light into water in their sweltering Madrid
apartment. From there, they sailed from island to island, scuba-dived beneath the furniture and floated
in the "water" they created from the overflow of light. Light is like water, water is like light. There is so
much about the essence of water to consider that is more than the traditional and the obvious-like, the
fragrance of water.

Contemplating, I headed to Niagara-on-the Lake, Ontario, just a five hour road trip from home. Motown
tunes were playing on the car radio, the sun roof was open and the breeze was coming through. Tap
tap, tap tap tap, tap tap…The age old thinking that water has no scent has gone by the wayside and I
determined to inhale the waters in this small Canadian town, nestled between Lake Ontario and the
Niagara River.

The experience of being around water, including the spirit arising from it, and the ability to take in the
pleasantries derived from water are the scent of water. And, there was a lot to absorb in Niagara-on-
the-Lake. Let's start with the town itself. It's quaint, intimate, and a little retro, with beloved bed and
breakfast spots, charming Canadian goods shops, ice cream parlors, fresh seafood, classic cars and an
easily navigable main promenade through town. The renowned Shaw Festival Theatre, known as one of
two premier repertory theatres in North America, draws annually audiences comprised of people from
around the world. From Brigadoon, Ladykillers, Rope, and The Russian Play, I chose Alfred Hitchcock's
Rope, performed masterfully and expressively by the theatre's incredibly talented and energetic cast.
Quiet exposure was derived from this peaceful lakeside hamlet. Experience is like water. Water is like
experience.

Vineyards and wineries hug the Niagara River and Route 55, Niagara Stone Road- Inniskillin, Peller
Estates, Jackson-Triggs, Trius, Wayne Gretzky Estates and more. If they can make it, bikers pedal from
one to another on the continuous route. Even more, the entire Niagara area is, in fact, Canada's most
progressive wine territory, in which over ninety wineries are established. With water flowing from all
around Niagara-on-the-Lake, the perfectly fertile ground readily produces notable harvests for
established winemakers and encourages novices to create hobby and newly established estate wineries.
At some estates, formal wine tastings have given way to informal and relaxed approaches to introducing
and selling wines to Niagara customers while, at the same time, employing "time-honoured and labour-
intensive" production techniques. Icewine has become a sensation; craft beer and whisky add choice
alternatives; and sparkling rosé wine is now a rave. "Everyone loves rosé," says Linda Ridgway, Retail
Manager at Trius, where Ontario's largest sparkling wine cellar is maintained at the level of about half
million bottles. From Niagara-on the-Lake, also, comes Ontario's top sommelier, Columbian immigrant
José Luis Fernández, who is well-situated within a closed society of sommeliers who are content to fully
appreciate and skillfully recommend and pour your wine. Ah, the heavenly bouquet emanating from
the water.
​
Onward, within walking distance, Lake Ontario thoroughly enticed with its breathtaking expansiveness
and luminosity, sparkling under the intensity of the afternoon sun. However, sadly, with its heavily
populated shores, this body of water is much more polluted than the other Great Lakes, being open to
the chemical run-off from businesses and farms and the pollution pouring in from the other four. Never
mind for the moment, the agreeable activities along the shore, like families relaxing together, picnicking,
boating, recreational fishing, and strolling along the beachside walking path make time here enviable.
For myself, a well-known reference point, "The Gazebo," placed me perfectly for people watching,
feeling leisurely and taking in a sweet whiff.

The Niagara River is an extraordinary body of water. It sends its water directly or indirectly through
various passageways- rivers, streams, and other conduits- to flow into the reservoirs of each of the
Great Lakes barring one. Characterized by tumultuous rapids, a spinning whirlpool, splendid waterfalls,
and plenty of bona fide wonder, this river captivates. For adventure seekers, the Niagara River environs
excite with the Wild Play Whirlpool Adventure Course- 40 foot zip lines and "2,200 feet of OMG;" the
White Water Walk extending across Class 6 white water and providing the most spectacular outlooks
onto the fierce rapids; and, the Hornblower Cruises adeptly navigating the rebellious waters straight
past the American and Bridal Veil Falls and onto the Canadian Horseshoe Falls.

The astounding thing is the sheer power of the spirited Niagara River. Not only does it rush and roar, but
it forms one of the most significant natural marvels in the world- Niagara Falls, comprised of the
Canadian Horseshoe Falls (187 ft. drop), American Falls (90-120 ft. drop), and Bridal Veil Falls (American
side- 181 ft. drop). What's more, the omnipotent Niagara sources hydroelectric power at a level that
makes it one of the most remarkable generators worldwide. The diversion of its water for
hydroelectricity, regulated by the Niagara Treaty of 1950 between the US and Canada, limits the flow to
approximately one-third of its natural capacity, still at a depth of about three feet and 3,160 tons every
second when tumbling over the edge. Surely, one must gasp at this aquatic power.

For the dynamic, 99 acres of nature preserve nuzzle the river and offer Carolinian Forest exploration
activities, hiking and cycling challenges, and awesome views of the Niagara. However, drawn to the
Niagara Park Botanical Gardens and its choice selection of more than 2,400 roses and complimentary
azaleas, rhododendron and herbs, I ambled through the garden paths designed by Canadian Sculptor
Gordon Reese and wound up at The Butterfly Conservatory. Instinctively, my enthusiasm was peaked to
witness over 2,000 vivid and multicolored butterflies emerging, feeding and flying within the lush
sanctuary, complete with its own waterfall. Though overcome by their delicate nature, elegance and
mystique, my parting sentiment was that considering their short lifespan, butterflies should be free!

In reality, water is a potpourri assembled from across the globe. The Niagara and the town bearing its
name, Niagara-on the-Lake, contribute their own unique aromatic sachet, just like other aquatic
experiences: Inhaling the icy steel blue Atlantic feeding the Galicia Rías Baixas; catching a breath of the
sapphire Caribbean Sea vehemently rocking a dashing speedboat; drawing in the insignificance of my
being before the majestic Iguazu Falls; scenting the life of conflict and toil along the Rio de la Plata;
savoring the crystalline and expansive Mediterranean that embodies the culture of many ethnicities-
Greek, French, Spanish, Italian, African, Croatian… Mellow, sweet, lovely and spicy is the fragrance
of water.
BEAUTY, TOO:

Ma Vie de Femme Française
As many followers appreciated the previous post, What Beauty Feels Like (aka "Beauty"), I'm replicating its format and probing the subject of beauty, further. Simultaneously, this provides the chance to reveal selected sentiments from the 10 year period and beyond in which I shared my life on two sides of the Atlantic. Observers surmised that living in two disparate worlds, as a dual citizen –America and France- had extraordinary highlights and challenges. Precise! Here, in "Beauty, Too: Ma Vie de Femme Française," I illuminate certain personally transformative experiences and the fervent emotions that accompanied them.
​
Think back, scroll back and contemplate the affirmation confirmed in "Beauty:" Beauty is a consequence of emotion and, indeed, dangerously involving. It was, therefore, concluded to be a feeling of intrigue, captivation, longing, entrancement, euphoria or exhilaration. It's bewitching, astonishing, gleeful and uncontrollable. Let's delve deeper. Here's more testimony:
An afternoon in Le Jardin de Claude Monet à Giverny allowed full appreciation of the life and works of Impressionist Claude Monet. Precious nymphaeas (water lilies), wisteria, willows, bamboo, daisies, poppies, hollyhocks, climbing roses, and flowering fruit trees are planted in abundance and in such a visionary approach that it led the mastery exhibited in more than 250 oil paintings by Monet. At Giverny, each of the five senses was invoked as I: Smelled the divine floral fusion; saw the kaleidoscopic presentation of flowers in divergent, yet, still complimentary gardens; heard the murmur of the streaming brook, just under the Japanese Bridge; touched the delicate and graceful petals; and imagined the taste of the haute cuisine once prepared by Gastonomist Monet, according to the recipes still preserved in the Giverny house kitchen. The renowned Auberge Ravoux is just nearby in Auvers-sur-Oise. A must-experience visit, along the route. As hours passed by throughout this afternoon, with heavenly delight, I simply fell in love!

Count Moise de Camondo, of wealthy Turkish and Jewish heritage, bequeathed his Parisian Parc Monceau residence to Musée des Artes Decoratifs, in honor of his father, Nissim de Camondo and his WWII, heroic son, of the same name. A tour of the 18th Century artistic residence became a moving experience while absorbing the intimacy of the Camondo way of life and the tragedies that befell this family of means. Each room, embellished with antiques, rare vases and artistic objects, Aubussan tapestries, paintings and sculptures, reflected exceptional refinement. Venus and Cupid, inseparable in white marble, invited the guests to ascend the grandiose staircase to the Great Drawing Room where Jean-Antoines Houdon's most famous bust, "Winter" gazed intently out from the mantle. This concurrence of history and tragedy with exquisite art, passion and generosity yielded a poignant tale.

I felt at home in Musée d'Orsay, amongst the masterpieces of Monet, Degas, Van Gogh, Renior, Gaugin, Pissarro and Cezanne. But, then again, I felt the same familiarity in L'Orangerie where the eight Monet wall murals of Giverny's Nympheas are exposed throughout the day to natural light in dedicated oval galleries- it was mesmerizing. Musée Jacquemart Andre was a most recent revelation, thanks to van de Velde matriarch, Perrine, where I marveled at the uniqueness of its contents and organization of 18th century paintings, furniture, sculptures and decorations in Louis XV and Louis XVI period rooms. Oh my, what about Les Musées Picasso, Marmottan Monet, Rodin, and Musée de la Vie Romantique…? I was, again, spellbound.

You just have to see it! LVMH's Louis Vuitton Foundation building, in the midst of Le Jardin D'Acclimatation in Le Bois de Boulogne. The stage was set for the conspicuous ingenuity and imagination apparent in the museum's architectural design. Motivated by the curved glass structure of Le Grand Palais des Champs-Elysees, Pritzer Laureate Frank Gehry had dreamt of designing in Paris, "a magnificent vessel symbolizing the cultural calling of France." He did it at a cost of $900 million, using precise glazing techniques to shape the glass and absolute fluidity in its design. Like in a catamaran with inflated sails, I captured the sensation of sailing away.

What do Pablo Picasso, Ernest Hemingway, James Joyce, James Baldwin, Simone de Beauvoir, Julia Child and Richard Wright have in common? In two, Saint-Germain de Prés coffee houses, Café de Flore and Café les Deux Magots, these literary geniuses, artists and philosophers deliberated and contemplated the world. "Cafes are for people who want to be alone but need company for it." So said, biographer and historian Noel Riley Fitch. Thus, one can sit in either one of these Left-Bank literary places with an espresso and croissant, daydreaming, watching the passersby and, just being. You might even catch sight of Brigitte Bardot or Sophia Coppola!

Speaking of Saint-Germain des Prés- that's my absolute favorite Parisian neighborhood! Languid promenades take me through the beatific Luxembourg Jardins; haute couture shops along Boulevards Saint-Germain, Raspail and Rue de Bac; Maubert Mutualite Market; past the Left Bank of the Seine and the Odéon-Theatre de l' Europe; and, into the Musée Eugene Delacroix, Academies des Beaux Artes, and Musée Rhodin. There's nothing like feeling leisurely.

What a magnificent ride we had- Grégoire, Philippe, Frank, Noriko, Jennifer, Terry and Aiko! Collectively, how many times were the oceans crossed? Our vehicle, Automotive Strategy, Corporation, took us across numerous countries and three continents, conducting international automotive benchmarking studies. GM, Ford, Chrysler, Fiat, Daimler (Mercedes Benz), BMW, Peugeot, Renault, Toyota, Nissan, Volvo… And, we explored the world along the way. Definitively, it was enlightening for us all and I, for one, adopted a new and open-minded way of life as we followed unfamiliar paths through France, Italy, Germany, Switzerland, England, and more. We delivered!

That feeling of anticipation- it's like, I just can't wait! It describes the chance to be with good friends, whether catching up while enjoying the rituals of ordering tea and luscious macaroons at the Champs-Élysées' La Duree; sharing a lunch at Rue du Faubourg Saint-Honore's Mariage Frères over exquisite tea from somewhere in the world; or, savoring a fabulous Bordeaux, accenting a meal, at Willie's Wine Bar. Conversely, the prospect of spending a few quiet days with friends in Fontainebleau puts me in continually great spirits, while doing everyday things-shopping, cooking, conversing.

The decision to become a French citizen was a monumental step toward cementing my life as a "femme française". It was a treasured accomplishment, considering the preparation involved, yet, it did not diminish the pride in being an American citizen, first and foremost. Immediately, I was completely self-satisfied, having achieved an extraordinary status-American-French, as an African American woman raised in Gary, Indiana.

There were several places where we shared our lives, where significant memories originated and where the extended family convened: In Agnetz-Boulincourt (just North of Paris), my former husband, sons, and I experienced the daily life in a 200 year-old treasured farmhouse. Right there, then mayor, Senateur Édouard Courtial surprisingly bestowed upon me the award of Honorary Citizen of Agnetz. In Paris, easy access to the "city of lights and romance" was provided by the apartment on Rue Corivsart. Next to Le Mans, the family home in Ponthibault, is where I spent my first, and several, French Christmases, being welcomed whole-heartedly as the new member of the van de Velde family." À côté de St. Tropez, we spent numerous occasions near the sea, grace à Cousines Carmen and Marie France van de Velde in the Ramatuelle "rainbow" villa, just down the hillside from, guess who? It was said, Tina Turner! In La Tour, in the Chamonix Valley, the kids became black diamond level skiers on Mont-Blanc, while I read voraciously and helped with the cuisine. In so many ways, it was an idyllic period and life was blissful.

Hedwidge Morris and Perrine van de Velde. They are truly Parisian "Grande Dames"- elegant, prominent and wise. Through occasions with them, I've acquired much more cultivated perspectives and benefited from their keen perceptions, wisdom and experience. I grew.

French weddings have magical settings, stunning brides, radiant grooms and jubilant well-wishers. From Chantilly and Fontainebleau Castles to Seine River cruises and Riviera views, I've been dazzled. Getting absorbed in the engaging matrimony process of town hall civil ceremonies, Cathedral religious services and, amazing soirées made me think I just might try it, again!

Paris is intoxicating. Let me explain further with highlights of more exceptional experiences: A ballet at the old opera, Palais Garnier. Hot chocolate at Angelina's, nearby the Louvre. A climb of 300 steps to the white-domed Basilica Sacre-Coeur for the most spectacular vantage point of Paris. A moment in front of the twinkling Eiffel Tower. Being witness to Musée des Artes Decoratif's celebration of Christian LaCroix, as "designer of the moment." Attendance at the spectacular, "Starmania," the most famous French cyberpunk rock opera at Palais Congrès. A delightful afternoon above Maxim's amongst Pierre Cardin's Art Nouveau Collection of more than 550 objects from the Belle Epoque. The sensation of smelling the collection of 10,000 roses from around the world, with background chamber music emanating from the Parc Bagatelle Orangery. A simple walk through the streets of Paris. How I miss you!
​
Well, you've heard the widely accepted idiom that "all good things must come to an end?' Rather, I believe life just cycles. Something as simple as a chance meeting on a plane drastically changed the direction of my life, forever. The beauty of it all is that ma vie de femme française has also been enlightening, amazing, intoxicating, idyllic, spellbinding, leisurely and self-satisfying. I've grown and, at times, I've allowed myself to sail away. That's Beauty, Too.
Warrior, Never To Be Forgotten
What about the astonishing sunsets from the foot of the Sangre de Cristo Mountains or the heart-stirring views from atop this Rocky Mountain sub-range? What about the historic and scenic Turquoise Trail, a 50 mile Highway 14 byway through the Sandia Mountains in route to Albuquerque from Santa Fe, linking ghost towns, abandoned mines and communities of artists and mystics: In towns like Madrid, there are the old mines and collectible jewelry finds; in Cerrillos, the former booming capital, the remnants of 21 saloons, five brothels, hotels and a newspaper office exist, just perfect for filming movies like Young Guns and Young Guns II; and in San Marcos, a "time capsule" preserves history and, excavation activities and archaeological studies analyze the cultural connection between Native San Marcos Puebloans and the Spanish colonists. And, what about the Pueblos- their history, culture and current day circumstances in the New Mexican landscape? When my dad died in the summer of 2016, I thought of the allure of Santa Fe's, natural aesthetic environs, cultural leadership and, American and Native history preservation and, deduced that it was the place befitting to reconcile his loss. You see, Dad was a warrior, never to be forgotten.
Along the route from the Santa Fe Airport to my downtown hotel, "the land of enchantment" gripped my emotions. Inquisitive, I engaged my taxi driver in conversation: Look at how the junipers and the piñons dot the mountainsides and desert land. What else could grow here beside dry brush and cacti? How varied are the colors of the soil in shades of brown- chocolate, caramel, ecru, sand, vermillion and russet. Notice its consistency, here and right over there- sandy, loamy, silty, clay, and lots of colorful sedimentary rock. I received an in-depth lesson on the Chihuahua Desert, the Rio Grande, the snow-capped Sangre de Cristo Mountains, Cerro Micho, and the area's highest point at 7,326 feet, Caja Del Rio Plateau and more. Awesome, this driver, was really a guide, versed in the region's geography and physical attributes! Try to tour a local farm or ranch where produce, like chilies, corn, squash, tomatoes, grapes, fruit trees and other traditional crops are grown or where cattle, horses, alpacas and goats are herded, he suggests. This discussion, stirred the memory of how much my dad loved landscaping, gardening and the land, in general- flatland, hills and mountains, the red clay of his modest Mississippi roots to the black dirt he hauled in annually for his tremendous gardening efforts. Fortuitously, I recently came across one of his last seed lists. It read: "Corn, lima beans, squash, tomatoes, collards, mustards, spinach, radishes, peach tree and peppers- bell, hot bananas, jalapenos, chilies."
Settled, I took the afternoon to get my bearings in the city called "a city different" due to its winsome, creative and "be yourself" atmosphere. An exploratory walk covered the Plaza, which is considered the epicenter of Santa Fe, with adobe-styled museums, restaurants, art galleries shops, hotels and the Tourism Visitors' Center. With unmistakable presence, the Romanesque Cathedral of Francis of Assisi, the mother church of the Archdiocese of Santa Fe, beckoned and, immediately upon entry, I offered a prayer and lighted candle for Dad. Above the altar of the Sanctuary, was the San Damiano Crucifix, a replica of the cross in Assisi, Italy, where it is documented that "the Lord leaned down from the crucifix and said, 'Francis, go and repair my house.'" The altar screen, however, was the most captivating, depicting St. Francis in the middle of the reredos, surrounded by the saints of the New World and, designed for the 100th anniversary of the cathedral in 1986.
Crosswise to the Plaza, the New Mexican Museum of Art, as the oldest art museum in New Mexico, aptly recorded and presented Mexican, Latino and Chicano artistic creativity through exhibitions, art education programs and lectures. "Great artists don't just happen any more than writers, or singers, or other creators. They have to be trained, and in the hard school of experience." So, said Georgia O'Keefe, the 20th century modernist painter, whom Santa Fe commemorates just a few feet from the Plaza at the museum in her honor. In the Georgia O'Keefe Museum, the mastery of her painted Southeastern landscapes, skyscrapers, and flowers dominate the collections.
Within this complete afternoon, I passed, twice, to appraise the handmade art, jewelry and other crafts of the Native artists, stationed under the Portal of the Palace of Governors, which is also designated as the New Mexican History Museum. Once inside, the Lowriders Exhibition, with its customized and souped-up muscle cars, showcased, among other vehicles, a "tricked out" silver and purple Impala and a black and silver, restored 1948 Chevrolet Flatline. Here in this Santa Fe car-show of bombs, hot rides, classics and Euros was evidence of the formidable Northern New Mexico car culture; the generational lowrider identity that exists within many families in the high desert region; and, the seriousness of the lowrider crafts, which embodied intensely skilled craftsmanship in mechanics, hydraulics, painting and upholstery. Affected by all this, a memory of Dad's head-turning, brand new '69 gold, Oldsmobile Tornado, cruising around the neighborhood, flashed, making me smile. I could envision him in his vehicle, hugging a winding, back road in the Sangre de Cristo Mountains or blowing out the 600 New Mexican miles of Route 66, past the neon signs, retro motels, trading posts and diners. No smile at all.
Navajo Malowe Ktoney wanted to be a jeweler, then a painter, but ended up a prize-winning weaver, learning from his grandmother's loom. Northern Arapaho/Seminole Carol Emarthle-Douglas uses 22 basket weaving techniques to portray native women as cultural transmitters. Hopi/Laguna Puebloan David Dalasohya transfers oral historical accounts of his people to canvas with airbrush techniques. Each member of the Cochiti Puebloan Romero family, headed by Southwestern Association for Indian Arts' (SWAIA) Best in Show Winner, Diego, strives to perfect an art form of choice. Yet, their substantial recognitions have not matched those of their awarded, contemporary potter, Diego, whose pieces command a "five figure" price. In Santa Fe, art expression is about tradition, cultural pride, esteem and self-determination. That's what makes it a uniquely celebrated "high" and international art location. The best potters, the best weavers, the best Native jewelry workmanship, and the best "indigenous artists' perceptions and expressions of culture"- that's powerful stuff. In addition, whether on Museum Hill in the Museum of Indian Arts and Culture, the Museum of New Mexico, the Museum of Spanish Colonial Art, the Museum of International Folk Art; or, in any one of the many art galleries, featuring Western, Native American, and contemporary art, along the iconic and mile long Canyon Road, the central theme of heritage, identity and self-actualization remain consistent.
Dad. These are the shared values that he strove to instill in students, through decades of energy, creation, direction and implementation of innovative programs. He was a builder of minds, character and careers. Ask Mamon Powers, Jr., former student and President of Power & Sons Construction, whose company will lead the construction of Chicago's Obama Center.
About 22 miles northwest of Santa Fe, is the Idlefonso Pueblo, which is one of more than twenty Pueblo communities throughout the state and, one of the pueblos (also Nambe, Tesuque, Picuris, Taos, Santa Clara, Pojoaque and Ohkay Owingeh) guided by the esteemed Eight Northern Indian Pueblo Council (ENIPC). Pueblo leadership, historically, appears to be gleaned from this tribe, which- as with other Pueblo tribes- had regular warfare, resisting combative Indian Tribes, like the Apaches, Utes, and Comanches. However, interestingly, most contemporaries consider Puebloans as having been peaceful, farmers, hunters, weavers and pottery makers.
Remarkably, Medicine Man and Spiritual Leader Popé transformed himself into a "fierce and dynamic" warrior and arose from San Idlefonso as strategy chief, leader and warrior, executing the 1680 Pueblo Revolt against the Spaniards. Popé, thereafter, conceiving plans for reestablishment of Indian customs, values and integrity, designed a blueprint for ENIPC's eventual vision: "To promote wellness and build upon spiritual, emotional, physical and mental well-being in order to encourage leadership among our communities." His hail to leadership parallels Dad's societal contributions as he promoted self-development, creativity and achievement; instilled self-esteem and self-respect in many inner city youths; and, fought, steadfastly against drugs, violence and gangs in the Gary schools. Both, Popé and Dad devoted themselves to the preservation of future generations through visionary approaches.
In the week long reset, much else was covered: UNESCO Taos, Santa Clara, Pojoaque and Nambe Pueblos, where the simplicity of life hit home; Chimayo, the historic Spanish town, where Hispanic master weavers live and work; affluent Los Alamos, known for its research and science based community; Pojoaque Cultural Center and Nambe Trading Post, both frequented by tourists and residents, alike; New Mexican State Capitol building, known as "the Roundhouse," and touted as the only round state capitol in the United States; Puye Cliff Dwellings, incredible ancestral dwellings of the Santa Clara Puebloans, which are officially acknowledged as National Historical Landmarks; and, The Railyard, 50 miles of property luring contemporary artists and art enthusiasts and accommodating a farmers' market, art galleries, the Meow Art Collective, shops and restaurants. Oh, yes, I cannot forget the thrill of crossing the famed Rio Grande!
Prominent Canyon Road Vaillancourt Gallery owner and painter, Sandy Vaillancourt, shared the address of one of her favorite local spots, "Collected Works Bookstore and Coffeehouse." There on several mornings, I explored works of Santa Fe writers, playwrights, and the Santa Fe Writers' Project:
Cormac McCarthy- Novelist, playwright and screenwriter. All the Pretty Horses, No Country for Old Men, Blood Meridian (ranked as one of the greatest novels of the 20th century by Harald Bloom). Plays (12), Bios (6), Novels (6) and books of poetry (21). McCarthy describes Santa Fe, "as a place for unconventional thinkers."

Michael McGarrity- NY Times best-selling author, former Santa Fe deputy sheriff. Novels (12 in a series, featuring protagonist, Kevin Kerney, as fictional Santa Fe police chief). McGarrity says, "Santa Fe feeds your soul."

Paul Horgan- Pulitzer Prize Winner in History for Great River: The Rio Grande in North American History (1955) and Lamy of Santa Fe (1976). Published books (400), University honorary degrees (19), Papal Knighthood from Pope Pius XII.

Santa Fe Writers' Project (SFWP) - A resource for writers, dedicated to the craft of writing, not making a fortune.
Dad, who was a writer at heart, would have been a perfect fit for SFWP, having developed programs like the first federally funded Teacher Corps Program, numerous engaging workshops for students, position papers and essays. He was a lover of literature, poetry and anything about words- vocabulary, "word wealth," enunciation, articulation, pronunciation.
Santa Fe boasts notable opportunities for rejuvenation, relaxation, healing and detox, all enhanced by an abundant amount of sunshine, ancient hot springs, fresh mountain air and spas like, Ten Thousand Waves and Ojo Caliente's natural geothermal pools. I didn't think I needed the spas but, the slower pace spurred many recollections of my dad: Land lover, like the Puebloans; writer/ intellectual (University of Chicago), similar to the SFWP partners; builder/ innovator/educator, in his own right; leader and fighter, like Popé. Warrior, I will never allow myself to forget who you were. Dad .
Confessions from South America
I journeyed through parts of South America- Chile, Peru, Ecuador and , Central America's Panama Canal- encountering moments of self-acknowledgement, feeling expressively like, "I'm living now!" This three week breather was essential air, following months at a frantic pace. And, I relished roaming through Santiago, Valparaiso, the Casablanca wine region and Arica, Chile; inspecting the ruins of Tambo, Colorado; visiting a Peruvian hacienda and Lima's historical city center; taking in a demonstration of Ecuadorian plant weaving techniques; and experiencing the unparalleled and phenomenal voyage through the Panama Canal. However, I concede that it was the introduction to the works of Chilean Poet Pablo Neruda, in an afternoon visit to his former home, "Casa Isla Negra," that affected me most. What's more, from the moment I heard his deathbed admission, I thoroughly embraced it: "I confess that I have lived."
Who wouldn't accept the exquisiteness and wisdom of his renowned love sonnets? For example: "Love is not about property, diamonds and gifts. It's about sharing your very self with the world around you…" But, it's some of his uncommon and extraordinary compositions that were the ultimate affirmation of who he was. Consider selected of verses from Die Slowly:
He who becomes a slave of habit,
Who follows the same route every day,
Who never changes pace,
Who does not risk and change the color of his clothes,
Who does not speak and does not experience,
Dies slowly.
He or she who shuns passion,
Who prefers black on white,
Dotting ones "it's" rather than a bundle
Of emotions, the kind that make your eyes glimmer,
That turns a yawn into a smile,
That makes the heart pound in the face of mistakes and feelings,
Dies slowly.
He who does not travel, who does not read,
Who does not listen to music,
Who does not find grace in himself,
She who does not find grace in herself,
Dies slowly…
​
On Isla Negra, in "Casa Isla Negra", I fell in love with Pablo Neruda. Was it because of the room filled with a collection of eye-catching butterflies from around the world; the chamber dedicated to sea shells of varied sizes, shapes, and colors from everywhere; the awe-inspiring views of the South Pacific, with a direct line of sight of the meticulously positioned "cantos rodados negras" on the shore; or, was it because of the blue, antique row boat where Neruda assembled his best friends for evening cocktails? Hmm, I guess the sum total of how he lived was too powerful, surrounding himself with the many eclectic adornments that pleased him the most; existing in and out of exile; embracing the politics of his belief; being who he was, regardless… On his own small island, he followed his dreams and risked uncertainty. He lived.
Traveling northwest from Santiago into the heralded Casablanca wine region, one of the world's longest mountain ranges, the Andes, was persistently to my right. The range, completely dividing South America, from North to South, cuts through seven countries- Columbia, Ecuador, Peru, Bolivia, Argentina, and Chile, and is the site of the world's largest gold mine. Even more, mines supplying more than half of the world's copper from Chile and Peru are situated in the Andes. Awed, while taking in these surroundings, my mission for this day was, merely, to visit the wine valley where laudable qualities of Sauvignon Blanc and Chardonnay grape varieties are grown. Remarkably, the effect of the valley's location, which is nearest to the equator than any European vineyard, is mitigated by a cooler temperature precipitated by the Pacific oceanic influence. The result, Casablanca wines are stars. In particular, crisp Sauvignon Blanc and Chardonnays, plus marvelous reds- Pinot Noir, Syrah, and Merlot- originate from the relatively newer vines of the region. Viticulture, at wineries like, Bodegas, RE; Vinamar de Casablanca; Kingston Family Vineyards and Lapostolle Cuvee Alexandre Chardonnay, has culminated in impressive young, but premier wines. My choice for high technology wine-making exposure and an outstanding wine tasting experience was the equally adept Veramonte Winery, where I found the Carmenere, the Red Blend and the Rose Syrah to my taste. "Bienvenido a disfrutar," they said there and, I admit that I did.
Something magical occurred upon return from Casablanca! Whoa, back up, back up, I have to lay some groundwork. Sitting in a wharf-side restaurant along the Mediterranean in St. Tropez, years ago, a young woman, with a captivating presence, passed us by. Quick paced, flowing hair, gaucho hat, and jeans tucked in boots, she bedazzled the onlookers with her mesmerizing appeal and jaw-dropping, ethnically patterned poncho. For years, I searched for this poncho in every feasible place that I visited. Nearly, every friend that traveled to South America, Mexico and Guatemala returned with a poncho, hoping to match my expectations, to no avail. Disembarking from my wine valley tour, in front of Piedras Australes, a Santiago lapis store and factory, 15 years later, I went inside. And, "voilà ", there it was, just like magic. Reluctantly, I accepted that I'm too mature, to replicate the look but, I do have the spirit, the hat and the poncho!
Oh yes, my trip was on a roll. From there, I trekked across the capital city of Santiago by foot, bus and taxis, marveling at its surprisingly cosmopolitan appearance; absorbing history; and, noting the blend of tradition and modernism. In fact, Santiago nicely contrasts its historical city center, accommodating the 18th century Metropolitan Cathedral; Plaza de Armas (the main square); the Museo Historica Nacional; and, Palacio de la Audienca Palace, with glass skyscrapers, the Museo Nacional Bellas Artes, and bustling financial activity. The panoramic viewpoints from Santa Lucia Hill are awesome. Cultural exposure and nightlife options are endless. I completed my time in Santiago with dinner; a traditional show of La Tirana and Cueca (Araucanan), Easter Island Polynesian dances; and, a little amateur Salsa dancing for me. It's true, Santiago was a more fulfilling experience than I expected.
Valparaiso presented itself exactly as depicted in literature and online. That was my assessment after taking a car from Santiago, northwest, and then through the serpentine, graffiti and street art laden mazes and neighborhoods that led to my charming Valparaiso hotel, Sutherland House. I had chosen this lodging because of its local appeal and noted hillside and coastal viewpoints; however, getting to my room was a hurdle, as the hotel was perched on a steep hill, requiring an uphill climb with luggage, then no elevator leading to my tiny third floor room. The city's landscape felt chaotic, I'd say and, bemused by its unusual setting, I found it challenging to get a grip on my bearings. Still, I made it to the bustling port- a main seaport of the South Pacific; one of the 16 treasured funiculars- Ascensor Concepcion; Neruda's Valparaiso residence; Iglesia de la Matria; through Cerro Concepcion, the historic quarter of the city; the Cerro Bellavista residential area; and, past many intensely colored houses, before heading to the boardwalk of coastal Vina del Mar.
A UNESCO World Heritage Site, Valparaiso made me reflect on the Montmartre area of Paris, as I encountered painters, weavers, poets and others from the artist community, while finding my way during the next couple of days- particularly in the wharf area where their works were in process or exhibited on easels, sidewalks and booths. My favorite Chilean poet, Neruda, explained this unconventional city in an unconventional way: "Valparaiso, how absurd you are…you haven't combed your hair, you never had time to get dressed, life has always surprised you." Proudly, they say there, "Anything goes in Valparaiso!"
Onward, boarding my cruise vessel in San Antonio, heading north, my mission continued: See and absorb all things possible. Real Ciudad San Marcos de Arica (Arica, Chile), the location of the largest silver mine, Potosi, exposed a contentious past, involving pirates, privateers (like Francis Drake, John Hawkins and Thomas Cavendish) and, change in civic control from Chilean to Bolivian and back again. Following stops at:
the Lluta Geoglyphs- abstract designs of humans and found in the Atacama Desert (the world's driest desert and source of the largest supply of sodium nitrate);

Museoa Arqueologico San Miguel de Azapa, where the lives and culture of historical inhabitants are showcased, including artifacts, details of ritual killings and well-preserved mummies pre-dating the Egyptian Golden Aged; and

the San Marcos Cathedral, main cathedral of Arica,
a traditional "welcome ceremony" conducted in the midst of the Atacama Desert, was a curious affair.
Initially, disappointed by my inability to arrange a last minute jaunt to Machu Picchu, I regrouped quickly and made the most of my days in Peru. Fascinated by the well-preserved, 15th Century, Inca Ruins of Tambo Colorado, near Pisco, I began to feel like all had not gone awry, having failed to find my way to the "lost city of the Incas." In Tambo, Colorado, amazingly, the Inca adobe and Tapia-rammed earth complex was largely unaffected by the centuries that had gone by.
At Peruvian Hacienda Mamacona, near Lima, I discovered a new skill- horse whisperer! I'd just witnessed the splendid performances of the Peruvian Paso Horse and Afro-Peruvian dancers on the ranch's gorgeously landscaped estate. Known for its agreeable ride, naturally acquired four-beat stride and, Andalusian heritage, I was drawn to a particular horse, wearied from its magnificent display of artistry. Speaking softly, with eye contact and a gentle manner, I communicated and made a friend!
The Old Temple, Temple of the Sun, Temple of Urpi Wachack and Temple of the Moon comprised the Pachacamac Temple, dating back to 300 AD, and were parts of one of the most significant ceremonial gathering places for Pre-Hispanic America. Captured during the Spanish Conquest, Atahualpa, the Inca's last Emperor, was freed when ransom was paid with gold from this sacred place.
Now, I submit that I've been challenged to get all the names and spellings of people and places correct on this journey. However, I did thrust forward. Historical and colorful Lima eradicated the pressure to keep up. Resilient is the appropriate descriptor, I believe, for this enduring UNESCO city. Having survived ominous earthquakes, foreboding warfare, and the rise and fall of civilizations, Lima, today, is sophisticated, fashionable, and cultural mecca, full of vitality and nightlife. In the historic center, characterized by colonial facades, the famed Plaza de Armas (Plaza Mayor), Palacio Arzobispal, Palacio De Gobierno (President's residence), Choco Museo, and the Cathedral de Lima are situated. While I found time to also see San Isidro, Lima's financial center and most affluent neighborhood, and Miraflores, the commercial core and location of numerous restaurants, shops, nightclubs and the renowned "Kissing Park," I accept that I haven't yet seen enough of Lima.
Again, sailing north and crossing the equator into Ecuador, another UNESCO Heritage city was on the itinerary. In Manta, the birthplace of the Panama hat, the most impressive Ecuadorian excursion was to an artisan shop where locals proceeded with the daily chore of adroitly weaving the treasured brimmed straw hats from the dried fibers of the indigenous Carludovica plant, with weavers consistently standing in strenuous bent-over positions.
For many years, I'd aspired to pass through the 50 mile Panama Canal from the North Pacific Ocean through the Caribbean Sea and onto the Atlantic Ocean: To witness the most astounding technology- locks lifting and lowering massive ships above sea level to allow transit of cargo and cruise vessels from one ocean to another, saving 7,872 miles by circumventing the southern route around Chile's Cape Horn. Slowly moving past a simultaneously transferring adjacent ship; sweltering Panama; Noriega's final prison home along the Panamanian coast; and, politically evolving Cuba, surely, I felt, all this must be an illusion. Yes, I did this trip on my own initiative. And, no, I didn't wait because, at the appropriate time, I want to passionately confess, like Neruda, that I, too, have "lived."
Part Two: Saudade for Portugal
Longing On This Distant Way
​
Minh Alma; Oh my soul…tell me who I am…tell me where I am bound
Running through the streets of the past,
My Fado is my future…
But I vow that I will make love to my past, without saying where I am bound
When I leave my being,
I am the sea of other lands, of other people who I have never known…Mariza
​
​
When Portuguese writer, Nilda Piñon professed, "I was born to love Portugal and described its inhabitants as "a charming people, undefiled or disturbed by everyday violence of the modern world," our thoughts harmonized. Many see Paris as the "city of lights" but, others, like Nilda, see Portugal's Lisboa as the "city with the light of precious stones:" Sparkling, joyful, and extraordinary, yet, peaceful, sure, and unscathed.
When I first viewed photos of Pálacio da Pena, "The Fairytale Castle," I gave myself a personal mandate to visit Sintra to see it one day. Fascinated by its Portuguese Romantic architecture, its colorful façade and mythical island setting, I went again and again and again, and immersed in fantasy, splendor and ingenuity!
When my son, Tristan, and I ventured to A Severa Restaurante Tipico, Bairro Alta- Lisboa, for traditional Portuguese cuisine and Fado music, I was in solid accord with the four melodramatic and heart-stirring Fadistas. Within the intimacy of one of the oldest Fado houses, the folklore, passion and soul unequivocally prevailed.
And, when I read the lines of Lisboan Luis Vaz de Camoes' sonnet, "Mudam-se os temps, mudam-se as vontades" (The times change, the desires change), I paralleled my own personal evolution:
The times change, the desires change, and who
we are, and what we trust keeps changing with them;
the whole world is composed of change's rhythm,
which forever takes on new qualities…
Camoes, and fellow renowned Portuguese poet, Fernando Pessoa, penned emotions that are ingrained within the souls of most of us: "The feelings that hurt the most, the emotions that sting the most are those that are absurd- the longing for impossible things, precisely because they are impossible; nostalgia for what never was; the desire for what could have been; regret over not being someone else; dissatisfaction with the world's existence."
In search of respite, I've ventured far into many cities, islands, and getaways around the world. Undoubtedly, I'd suffer immeasurably if never to return to the uncommon solace of Portugal. My saudade is for Portugal. Longing, longing, longing, who showed you this distant way? (Cesaria Evora)
My third visit to Portugal got underway quickly. I had in mind, since my trip to Porto (recounted in Part One: Porto et al), a desired itinerary and activities list for my next trip to Portugal and, now, I had only to put them into action. Situated in my Lisboa-Cascais ocean-view hotel room, I immediately acknowledged being in a perpetually great emotional place, and then headed to Sintra. Jetlag forgotten!
A fantasy-like village, Sintra is mentioned more frequently by writers, poets, voyagers, and historians than any other Portuguese location. With its Serra de Sintra range of hills, picturesque landscapes of chestnut, oak, pine and eucalyptus trees, along with a variety of unique and exquisite flowers and vegetation, Sintra enchants, providing an appropriate setting for Sintra National Palace (known as Queen Marie Francoise's palace and the prison of King Dom Alfonso VI); the hilltop Castelos dos Mouros (the Castle of the Moors); and, the "fairytale castle," Palácio da Pena. From the bewitching Pena, atop the "magic mountain," there are views of the monastery and Moorish castle; a spectacular vantage point from the Queen's Terrace of the arboretum, transformed from an uncultivable hill into gardens of camellias and azaleas; and, the populated valley below. The interior rooms feature fantastical interior décor and mastery level craftsmanship of intricate tilework. Named an UNESCO World Heritage Site in 1995 and having been constructed by Queen Dona Maria II and King Consort Dom Fernando II in 1826-28 and 1834-53, Palácio da Pena charms and delights, while Sintra endlessly exists as one of the most irresistible places in the world.
Energized, I continued this flawless day, by returning via Carcavelos Beach, where the Rio Tejo opens into the Atlantic Ocean. Being the largest beach in Lisboa, along the Lisboa-Estoril-Cascais coastline, the vast areas of honeyed sand allowed me a stroll by way of an untarnished shoreline, with an unsuppressed view of the Atlantic Ocean and the massive Forte de São Julião da Barra. After returning to the hotel for a quick shower and change, the evening culminated at Casino Estoril's headlining musical production of "A Volta Ao Mundo Em 80 Minutos" ("Around the World in 80 Minutes") and dinner, where else but, at the James Bond Estoril locale, the Palácio Hotel!
Now, how about entertaining a wild idea, I thought? Try swimming with the sharks, uh, no-the dolphins of Sado Estuary Nature Reserve. Seriously, I did not actually engage in either activity; however, on the following day I entrusted myself to an exclusive guide who facilitated exploration of areas just south of Lisboa, along the coastline. Here, I obtained my view of the bottle-nosed dolphins, swimming, playing and hunting in the waters of the estuary, as I discovered the Nature Park of Arrábida and surrounding towns of Sesimbra, Setúbal and Palmela, in the Peninsula of Setúbal. Poloyglot João Poiarez, of Wonderful Wines, was a most effective guide, astute in European, particularly Portuguese, history, culture and wines. In these moments, I transitioned, intrinsically, to American-French-Portuguese.
Photos capture only an iota of my experience. Did you now that:
The waters of the bay of the Sado River, stemming from Setúbal- Nossa Senhora da Anunciada, unveil an effervescent and dazzling quality as they flicker across the boulders and rocks imbedded along the shoreline? They induce refreshing feelings of comfort, restoration and calm.

95% of all cork trees are grown in Portugal and to a great degree in this location, supplying winemakers, worldwide?

The Serra da Arrábida mountain range extends along the coastline, 30 meters from Setúbal to Sesimbra and, its Serra do Risco, the highest cliff in Portugal, rises 380 meters above the Atlantic Ocean?
In Setúbal, Sesimbra and Palmela, the Manueline styled church, Igreja de São Julião, the battle worn Castelo de Sesimbra and Castelo de Palmela, and the Riberra do Cavalo Beach were noteworthy visits. At Restuarante Casa Nobre D'Azeitão, in Vila Nogueira de Azeitão, I acquired a taste for Portuguese cheese and grilled black pork rather than the recommended local seafood. A wine tour and tasting at José Maria da Fonseca, the oldest table winery in Portugal (1834) proudly showcased exceptional vineyards; growth and production techniques of its Lancers, and Periquita wines; and, Muscatel de Setúbal aged and reserved for the momentous visits of the rich, royals and family members. Heaven surely blessed me with this breezy and marvelous dia!
On a following day, in route to Fátima, my guide and I looked in on Óbidos, an agreeable town of 3,100, adorned with cobblestone streets and white-washed houses, trimmed in the mandated blue and yellow paint. Conjointly, a blue azulejo-tiled gate, "Porta da Villa," extended a welcomed entry into the town. Strategically situated on a hilltop and encircled by an antiquated stone wall, Óbidos exists as a medieval village, with tiny chocolate, Ginja Liqueur and souvenir shops crammed on its main street, Rua Direita. Igreja de Santa Maria, renovated several times, was undeniably dignified, with its distinctively painted ceiling and majestic walls of blue azulejos.
Just a bit later, Nazaré appeared and provided a pictorial diversion from our lengthy drive. Generally overrun with tourists, this fishing village doubles as an Oceanside resort, drawing surfers awed by the phenomenal surfing conditions on Nazaré's "Praia do Norte" (North Beach). The largest waves ever surfed were noted in the Guinness Book of Records as being in Nazaré. And, the colorful "Silver Coast" of Portugal boasts some of the country's most beautiful coastal views and beaches. All that we missed were the fishermen's wives dressed in their usual traditional and colorful costumes, with headscarves and aprons, having been uninspired by the rainy, dreary day.
Pristine was my characterization of Fátima, the fourth largest catholic pilgrimage site in the world. Overwhelmed by peace and serenity was the effect on my own emotions. Fátima is the site where the three child shepherds, San Franscisco de Jesus Marto (1908-1919), Jacinta de Jesus Marto (1910-1920), and Lúcia dos Santos (1907-2005) witnessed the three apparitions of the Virgin Mary. In 1917, the children relayed seeing visions of Our Lady of Fátima on the 17th of May, June, July and September, when three secrets about the future were revealed: 1) Visions of World War I ending and World War II beginning. 2) Rise and fall of Soviet Communism. 3) Vision of a falling bishop in a hail of gunfire (seen as an attempt on the life of Pope Paul II). Next, on October 13th, Our Lady performed the "Miracle of Fátima" so that "all will believe:" Extraordinary activity of the sun, was noted as the sun "danced" and sped toward earth, emitting incredible, colored light before a crowd of 30,000-40,000.
There are four foci at Fátima: 1) The Tomb of the Little Shepherds- two of which became saints on May 13, 2000; 2) The Chapel of the Apparitions (Cova da Iria) dedicated to the children; 3) Santuário de Fátima; and 4) The Most Holy Church, raised to the status of minor basilica in 2012.
So apropos, today: "She told us to pray for peace…," wrote Sister Lúcia, the third of the children and candidate for beatification.
On the return from Fátima, we stopped in Batalha, a Portuguese town of tremendous historic significance. Located here is the massive, Gothic and early Manueline-styled Monasterio de Santa Maria da Vitória. Unusual to see a structure of this size in such a small town, the monastery was built as a promise to Our Lady for victory over the Castilian army in the Battle of Aljubarrato on August 14, 1385. Heroically, King João I and General Nuno Álvares Pereira defeated the Castilian army of 31,000, with a Portuguese troop of 6,500, thus, establishing the House of Avis as the newly reigning dynasty. Hmm, would there be a Portugal, today, without this Castilian defeat in Batalha?
This time in Portugal ended with a moment in central Lisboa, renewing my awareness of various monuments and historic places- Belém Tower; Padráo dos Descobrimentos (Monument of Discoveries); 18th century-18 kilometer long aqueducts; Monasterio de Jerónimos (Monastery of the Order of Jerome); Cristo Rei; and, the Palácio Nacional de Nossa Senhora da Ajuda, the one-time residence of the royal family during the reign of King Luis I and his wife, Maria Pia of Savoy. With a retrospective and disappointing view of this palace from an earlier visit, I was immensely impressed by the exterior sandblasting and other interior restoration activities that had occurred since my first experience there, especially the unique enhancement provided by the artistic flare of Sonia Falcone, whose work adorned each chamber. Back in Cascais by evening, dinner, at downtown Cascias em Fado, preceded my early morning return via Paris, for a three day stop-over, visiting family and friends before heading home.
My longingness inspired Tristan and me to trade our plans for Prague and Budapest for Lisboa, a couple of months later. Braving extreme outbound weather and delayed flights, our discomfiture gave way to excitement the minute we set foot at our destination. From the riverfront, mosaic-cobblestoned Praca do Comerico, and the shops of main street, Rua Augusta, to Castelo St. Jorge, Belém Tower, and Monasterio de Jerónimos, I enthusiastically introduced my son to the "City of Seven Hills." The metro, trains and buses facilitated our navigation of the city center and neighborhoods, like the Medina-like Alfama, night-spot Bairro Alto, and cosmopolitan Baixa Chaido.
Reunited with Guide João, our quest to understand the intricate story of the Catholic Military Order, Ordem Cavaleiros de Nosso Senhor Jesus Cristo (The Knights of Templar), was met. Abolished by the Pope in 1312, the Order was reestablished in Portugal as the Ordem Milita de Cristo (Military Order of Christ). Under King Dinis I, the Order was granted sanctuary in reward for its military assistance during the Reconquista in which Iberian territory was reclaimed from the Moors. Through pouring rain, we came to Castelo de Almoural, which was rebuilt by the Templars to protect the southern border of the new region. Next, continuing in the footprints of the Templars, we were routed to the town of Tomar, where we investigated the unimaginable Castelo de Tomar and the Convento de Tomar. Both were integral parts of new Portugal's defense system and recognized as Templar strongholds.
Fadista Aldina Durante wants something that never ends and feels that Fado music is constantly changing. She's an untraditional artist who sings Fado, hinted with blues, protest and punk rock. After 23 years and six recordings, she has earned the esteem of Lisboa's scrutinizing Fado community. There was so much else to learn in the Fado Museo about Amália Rodrigues, Carmo do Carmane, Madredeus, Mariza, Ana Moura, Carminho, Aldina and others. And, oh, outside the museum, so many houses of the genre- Clube do Fado, Café Luso, Senhor Vinho, A Severa…in which to experience the soul.
​
I'm alive, I'm alive,
Castles, knights and fairy tales, here and there,
History, music and beaches everywhere,
Beautiful people in this distant land,
Feeling as easy as I can.
I'm alive, I'm alive.
My saudade is for Portugal.
Not Fado but, heartfelt, just the same.
​
​
Saudade for Portugal: Part One
Porto et al: Breezin' and Driftin'
The mood had to be correct because expectations for Porto and nearby Portuguese and Spanish towns were high. Though the translations were not completely clear, I started with Fado beforehand and, I could feel the vibe! Hey, this music moves you: Mariza- "Hay Una Música Del Pueblo"; "Ana Moura"- "Até Ao Verão"; Amalia Rodriques- "Fado Portuguệs"; Madredeus- "Haja O Que Houver" eu est ou aqui. Haja o que houver…
Excitement mounted as Porto appeared by night from above and made a seductive impression, sun setting and city lights reflecting on the shimmering, midnight blue ocean. Oh, I was in trouble! I knew immediately that I was saying "goodbye" to the envisioned leisurely vacation and trading it for another adventure. Ola Porto!!!
Whirling through Porto- the old town and its vitality; Riberia and its riverwalk; Vila de Gaia and the wine caves; the gardens, arboretum and tea house of Serralves; Se do Porto, Igreja de Sao Francisco and the other cathedrals; walking and walking with my spirit in the wind, I found pause to admire the gentle and accommodating manner of the Portuguese and recognized it as a kindred quality in the Uruguayans, encountered on a previous journey. Access to the many captivating towns and cities of Portugal and Galicia- Braga, Viana do Castelo, Guimares, Pontevedra, Bueu, Vigo, Santiago de Compostela- was a cinch…I was breezin'.
BOM Jesus do Monte (Good Jesus of the Mount) at Braga, which was simple and intricate at the same time, was an emotional experience that surpassed feelings at Zaragoza's La Seo. Taken singularly, the sanctuary was incomplex, with modest lines and bland colors. It consisted of an altar, absent of engraved gold and elaborate carvings and, instead, the church displayed a depiction of the Crucifixion with colorful, life-sized models. A monumental eighteenth century staircase, divided into stages comprised of small chapels, statutes, biblical scenes, fountains and gardens, led the ascent to the sanctuary. In the aggregate, however, from hundreds of steps below, the impact of this pilgrimage site was overpowering.
Once more, I found myself being fascinated by the water. From the secret spot of my friends in the mountains of Pontevedra, near Vigo, I pondered the same questions I've repeatedly asked myself: Is the water truly as beautiful as it seems? When did it feel the most beautiful and the most intriguing? Is it now, gazing at the icy and steel blue Atlantic where it flows into the Ria Pontevedra, as I am perched amongst ancient boulders, jettisoned from the ocean thousands of years ago? Was it the crystalline and enchanting expanse of the Mediterranean between Malaga and Casablanca, murmuring in the slight breeze and yielding an incandescent moment of emotion? Was it the powerful and majestic Iguazu Falls, rendering me insignificant before such splendor? Perhaps, it was the sediment laden Rio de la Plata, offering the intrigue of historical battles, revolutions, counterrevolutions, and economic and social strife. Or, maybe, it was the dark sapphire and violent Caribbean Sea, in the midst of a tropical storm as my speedboat raced from Cartagena toward the Rosario Islands: I was hot, then drenched and dried and, all over again and again …Whoa, my mind was driftin'.
There I was, again, focusing on the subject of beauty. In a previous discussion, my global e-pal observed that for the spirit to reach a philosophical sublime condition, it must not only contemplate "la beaute,"it must penetrate it, and become it. Now, there's a challenge! In spite of my curious nature and it's inclination toward the pursuit of understanding beauty, wonder and happiness, reaching this philosophical sublime state is a lofty goal. Pondering that observation and, as I consider the extraordinariness of my many experiences and journeys, I do know that the existence of wonderment is all around. Porto et al did nothing to discredit my theory: From the peak of Viana do Castelo, where the Atlantic feeds the Lima Ria, I thought, for a second, a challenge had been presented to the scene at Pontevedra. Lisboa by night astounded me and Fado music absorbed me. Momentarily, I slipped right into the tranquility of life at the charming chateau of my friends amidst a small vineyard, an orchard and a spectacular ocean viewpoint in Bueu, near Pontevedra. Santiago de Compostela Cathedral, its magnificent façade, glorious altar and fulfilled faces of those who made their pilgrimage along El Camino de Santiago de Compostela, enthralled me. BOM Jesus do Monte brought me to tears.
​
​
Ao Longe o Mar (Far Away the Sea)
...When I saw far away the sea
There I stood, still looking
Yes, I sing of the hope
I sing your awakening and embracing the yearning
I sing the time that goes by
When I saw far away the sea
There I stood, still looking
When I saw far away the sea
Without knowing, there I stood.
Madredeus
​
Adeus Porto et al. Até logo.
​
​
Introduction
Think Ancient Persia: The most expansive empire in the ancient world. Today, it's Syria, Saudi Arabia, Iran, Lebanon, UAE, Israel, Jordan, and Palestine. Include parts of China, India, Egypt and Greece, as well. Remember the mesmerizing tales of our youth emanating from Persian origin: King Shahrazad and His Vizier's Daughter; Ali Baba and the Forty Thieves; Ala al-Din (Aladdin) and the Magic Lamp; The Seven Voyages of Sinbad?
A childhood Great Books anthology, first, induced my interest in this antiquated era and these enthralling tales. Bjorn Wiinblad's, One Thousand and One Nights, commemorative porcelain designs, depicting the imaginative scenes from the stories of Scheherazade: Sinbad Meets the Whale; Sinbad Escapes from the Desert Island; Sinbad is Married; Aladdin and the Magic Lamp; Aladdin and the Magician' Aladdin Rides to Meet the Sultan; The Price and the Princess… reinforced my absorption. Together, the fables and Wiinblad's collection have fascinated me for decades.
As the legend goes, Scheherazade, the daughter of King Shahrazad's vizier, agrees to marry the king, fully aware that he has executed 1000 previous virgins one night after marriage in order to insure their faithfulness. To save her own life, Scheherazade spins tales for hundreds of nights, never ending one story before starting the next, to be finished the following night. Finally, she wins the love of the king, preserves her life, surviving his initial murderous ritual. So, as I prepared for my journey into parts of Ancient Persia of old, you can understand why the opening bars of Rachmaninov's Scheherazade were re-playing in my head. Let's get going!
My Tale Begins
Traveling the Jebel Hafeet Mountain Road from Al Ain, four hours each day, "allée et retour," two emissaries were dispatched by a common connection to greet me upon my Dubai arrival and, to guide me through the "City of Gold." Together, we navigated Dubai's fanciful environs, ever respectful of standards for dress, Sharia Laws, other legal constraints, human rights issues and religious restrictions. "The Centre of Now," better known as the Dubai Mall, was a unique world of its own. The "Human Waterfalls", divine and wondrous, was a most captivating attraction. Resplendent fiberglass human sculptures dove into cascading waters falling from the remarkable height of the mall, their arms out-stretched and their bodies descending into the falls- definitely an unimaginable exhibition of ingenuity and master craftsmanship.
A suspended menagerie of gigantic proportions, 10M liters, provided a habitation for more than 140 species of marine animals, including 300 sharks and rays and humongous crocodiles. This aquarium and underwater zoo offered the chance to train and "party" with otters; dine in a rainforest café, and to explore an underwater tunnel theatre, a glass bottom boat and a submersible simulator. Even more, the mall's lighting show at the
Dubai Fountain was spectacular and, "Dubai Dino", awesome and colossal. The Reel Cinema held 2,800 luxurious seats but, it was the Dubai Ice Rink that was the true crowd pleaser.
Three days into my adventure, I'd been heralded to nearly every architectural innovation- Ski Dubai in the Mall of the Emirates, the largest indoor ski park; Burj Al Arab, the often called, "7-star luxury hotel;" Burj Khalifa, the world's tallest building at 2,717 feet high; and, Palm Jumeirah, one of three man-made islands- an archipelago resembling a palm tree.
Clearly, Dubai is an amazing place of firsts, impressed by modernism, size and luxury: The world's largest shopping center, snow park and indoor waterfall; the tallest building; the most luxurious hotel… The current-day culture has been transformed from an old-world standard to one of extravagance, opulence and leading edge philosophies. While preparations for the largest exhibition ever, Expo 2020, continue to accelerate lavishness, Old Town Dubai incontestably has depreciated. The streets of the Al Fahidi neighborhood were sparse as compared with the malls and the well-traveled routes to glamour, newness and reconstruction. The Dubai Museum, which adeptly illustrated the Persian lifestyle of the Bedouin tribes, was virtually deserted. Only the souks- Grand Souk Deira, Gold Souk and the Dubai Old Souk were populated with residents and tourists bent upon purchasing coveted jewelry, spices, perfumes and textiles.
Reluctantly, my emissaries relinquished me to my own plans on the fourth day, with an open invitation for a family visit upon my return and subtle reminders of Do's and Don'ts: No gum; no bare feet; do not litter; no eating on public transportation; no discussion of politics and religion… On this day, I ventured on for an early morning stroll along the pristine beach of the Persian Gulf, followed by an exquisite balance of the day in the Arabian Desert. The golden sand blew in the aftermath of the speeding 4x4 jeep, and my exhilaration mounted with every two-wheeled swirl. Ha-ha! Giggles, unsuppressed!
Upon arrival at the temporary dwelling of a Bedouin Tribe, I mounted a leisured camel; positioned myself in the saddle, with my legs ineffectively clamping the animal's sides without a stirrup; and, allowed the camel to raise, hind legs, first. The bumpy ride along a small stretch of the vast Arabian Desert, on the back of the Bedouins' best friend, is to be perpetually savored. A simple meal of a couscous stew, bread and fruit followed, with permission to wander the settlement at the end.
Buoyed by the day's activities, I fetched my belongings from the hotel; rode to the harbor; boarded my vessel; and, set sail with a multitude of travelers from abroad.
The First Voyage: Dubai-Muscat
We sailed the emerald Gulf of Oman during consistently gorgeous weather, from Dubai to Muscat, Oman. I was unprepared for the cultural richness and enchanting landscapes that I beheld. Within the Sultanate, antiquity, tradition and natural splendor were supremely celebrated. In this land, bordered by UAE to the northeast; the Straits of Hormuz to the north; Yemen to the south; Saudi Arabia to the west; and, overlooking the Gulf of Oman, the Arabian Sea and the Indian Ocean, I became well-informed of many aspects of the Omani way. There's balance between nature and habitation, emphasized by the establishment of the Arabian Oryx Sanctuary- home to 250 antelopes bred from the World Herd (in captivity in Arizona) and, the preservation of the ancient Frankincense Trade Route; land use of 7%, with most natural treasures unscathed; restoration of historic sites- forts, watchtowers, castles- utilizing traditional materials, crafts and techniques; world-class hospitality; religious tolerance for alternative branches of Islam (outside of Ibadism) and expatriates' religious beliefs.
Moreover, in 47 years of power, His Majesty Sultan Qaboos bin Said al Said, founder of Oman's "Modern Renaissance", has transformed his country immensely. During my exploration, I found a sultanate, nicely blended with this aforementioned tradition and modernization, while maintaining its unique character and heritage. Today, men in dishdashas, mussars and khanjars and, women in dishdashas, sirwals, thawbs and, burqas attend premier educational institutions, make advances in the medical field and construct outstanding infrastructures and architectures.
As the day diminished, I was guided through the Sultan Qaboos Grand Mosque, a gift to the Omani people from the Sultan after six years and seven months of construction. This distinguished mosque, built from 300,000 tons of Indian Sandstone, holds 20,000 people and, it is embellished with the largest chandelier ever created at eight meters in diameter, four meters in height and, eight tons in weight. It illuminates the second largest, single-piece carpet in the world, handwoven in 28 colors, consisting of 1,700,000,000 knots, 70x60 meters and 21 tons. Afterwards, I observed relics of prehistoric and ancient civilizations at the Omani National Museum, including arms, armor, currency, dress, and more. I, then, bartered in the souk with merchants of silver and textiles. And, finally, I made my way to the Palace of Sultan Qaboos bin al Said al Said, in which the aging Sultan spends most of his days and nights. I discovered this royal place to be, simultaneously, unconventional and majestic, with stupendous imperial gardens all-around.
This concludes my first voyage and below, I recount the second.
Second Voyage: Muscat to Cochin
The waters of the Arabian Sea, leading to the mainland, were dark and foreboding and, this was the first time I felt disappointed by my aquatic visions as I sailed along. On arrival, I saw in Cochin, India such contrasts, from delightfulness to disheartenment. Among these contradictions, I was enthused by the performances of the all-male Kathakali actors/dancers, dressed in full costumes of bright and colorful designs and materials, make-up and masks. Their performances were classical in nature but, they distinctively incorporated music, vocals, dance and, even, martial arts. In particular, the expressive body language- peculiarly, hand and facial gestures were unlike anything I'd watched before and, the performers' artistic interpretations represented ideas and concepts steeped in mythology, folklore and religion. A co-located museum showcased elaborate Kathakali costumes and depicted typical hand movements and curious masks, providing an unusual opportunity to take in something new and different.
Unfortunately, on the other hand, the visits to St, Francis CSI Church and Santa Cruz Cathedral Basilica, were diminished by the routes taken through Cochin streets, where everyday existence revealed dilapidated structures, undernourished people and animals, dead rodents and foul scents. A planned highlight of the day, a view of the Chinese fishing nets, was marred by the extreme contamination of the beach upon which they were situated.
As I prepared to re-board the ship, the images of dismay gave way to the pleasantries offered by diverse people, selling their wares- table adornments, silver, gold, silks, cashmeres, etc.- in the port. And so, I realized that I had gained immeasurably from this second voyage and felt pleased with myself on having taken an objective view of all that I had observed.
The Third Voyage- Cochin to Penang
Sinbad-like, we sailed, day after day, finding our ship in the murky Indian Ocean, which was reminiscent of my perception of the Arabian Sea. At last, we embarked upon the "Pearl of the Orient," also named, Penang. Here, I witnessed and learned of things strange to me, yet wonderful.
The Buddhist Temple, Kek Lok Si, found in Air Itam, was a wonder in itself. Said to be the premier Malaysian Buddhist Temple, it is a pilgrimage site for many observers. I was confounded by the seven-story Pagoda of Ten Thousand Buddhas (Pagoda of Rama VI or "Ban Po Thar"), containing 10,000 Chinese, Thai and Burmese designed Buddha statues of bronze and alabaster, and one of the Goddess of Mercy, Kuan Yin. In this Pagoda, there were far too much grandeur and magnificence to thoroughly relate to you, in one setting.
Penang has two sections- Penang Island and Seberang Perai. Historically, Penang Island was a recognized trade route, where its capital, Georgetown, was an established trading post. Today, the state has ascended to high technology dominance but, at the same time, retains its heritage through a mosaic of Asian architectural styles, stemming from Chinese, Thai and European designs to those of Moorish and Islamic influence.
Anxious to continue the itinerary abroad, we set sail for a fourth and final voyage that I will describe now.
The Fourth Voyage- Penang to Singapore
We arrived at an island that resembled "a garden of paradise" in many ways. For a moment, though, I questioned this judgement when I passed through the gates of Singapore Customs and noticed the thin slip of paper protruding from my passport, which stated, "Death to Drug Traffickers." There were also prison terms for litterers, gum chewers and sellers. Recouping, I marveled at the "Eden" that I chanced upon.
Known as the "Lion City", Singapore is a perfect blend of old tradition and modernity. From what I can attest to, gone is the seediness that described the Singapore of the past. There are diversity, affluence, tech savvy, global commerce and, it's the world's third largest financial center and foreign exchange market. The arresting skyline of gleaming and glittering buildings balances the old-world edifices of Chinatown. This "Eden" flourishes with shopping, nighttime entertainment and gaming activity and, its botanical attainment is incomparable, as seen in the cultivation of the Singapore Orchid Garden, the largest orchid garden in the world.
With my spirit for wanderlust, I found unalloyed contentment during this last leg of my journey. The quality of life, prosperity, tropical climate, delicious food options and zeal for "fun," delivered a most enjoyable experience. However, a bit travel-weary, I began to long for the return to my home, yet, holding fast to the memories of all that I saw and experienced.
Conclusion
I've embraced a philosophy exposed by Sinbad, "A man must labor hard to scale the heights and to seek greatness must spend sleepless nights and to find pearls must plunge into the sea…" Back at home, I'm, again, inspired by my recollections, tales and whimsical collection and, I still yearn to see other countries and understand more about diverse cultures. What to do next, for Scheherazade just keeps playing?
Scheherazade Keeps Playing
"The name is Bond. James Bond." As I re-watched one of my favorite James Bond films, Casino Royale, it occurred to me that James and I have quite a lot in common! While I have not swum with the sharks in Jamaica, obliterated world enemies or, donned beaches in custom-made bikinis, commonalities remain:
Love for the adventure, the unexpected and intrigue;

Belief that many possibilities exist though you may have to chance it; and

Allure of glamour and extraordinary and exotic places.
In 24 movies, from 1962 to 2015, Bond saved the world from greed inspired mercenaries, targeting the global economy with schemes to control gold, oil and diamonds; plotting the destruction of land, sea and air; wreaking havoc by seeking destruction of satellite weaponry systems; or, effecting devastation through germ warfare. High tech gadgets, thrilling casino nights, diabolical enemies, advanced weaponry and car, boat and ski chases were all a part of his thrilling escapades.
From my perspective, things couldn't have tracked better. From New York, Miami, and New Orleans to Lake Como, Sienna, and Vatican City; and, from Chantilly, Monte Carlo and Monaco to Vienna, Berlin and St, Petersburg, I've traversed much of the same territory as Bond in 23 of the 24 film locations. Here's a look at our map:
​
Get the picture? These film locations are within the most incredible and captivating places in the world. I would say For Your Eyes Only, On Her Majesty's Secret Service, and Casino Royale showcase three favorite sites that the two of us have ventured to explore.
Corfu, Greece, one of the easiest, most pleasant places in the world to reside and the second largest of the Ionian Islands. Corfu is a UNESCO Heritage Site, popular, still, with both royalty and celebrities and, permeated in history and Greek mythology. As it happens, it is believed to be the Island of Scheria or Ithaki, the Island of the Phaeacians, where Homer's Odysseus arrived on one of his last stops. Here, I was most absorbed by the Achilleion Palace in Gastouri, built in 1890 by Empress of Austria, Elisabeth of Bavaria, as a summer palace and in homage to the Greek god and hero, Achilles. On the monarchial grounds, spectacular gardens, a statue of Empress Elisabeth, Achilles-like statues, marble pillars and, the black and white patio tiles are preserved. Many of the interior features remain the same as in the film, For Your Eyes Only, such as the regal décor, unique lamps mounted between the windows of the upstairs room where the casino was located, flowing curtains, and huge, glass doors leading to the patio. The vantage points, exterior to the palace, are the most magnificent views in Corfu, exposing outstanding perspectives of Corfu City, the island, and to the north, the Adriatic Sea and the Albanian Coast.
As I entered and ascended the crimson, royally carpeted steps of the Achilleion Palace, I was reminded of scenes from the movie: The gown-clad Melina Havelock, heroine, seated at the roulette table in the middle of the room. Agent 007 winning at Chemin de Fer (Baccarat) against Lord Bunky in the back. And, later, Bond mentally maneuvering while dining magnanimously with Aris Krisatos, KGB agent, who seeks to command the ATAC communication system which controls atomic warheads. The memorable dinner dialogue began: Waiter: "Apertif, please?" Bond: "Ouzo, for me, please." Kristatos: "Ena ouzo, ena whisky jorispago parakalo."
Cascais-Estoril, Portugal, "International Spy Nest of World War II." At Estoril's Hotel Palaćio, the spy hub of the Allies during war, in its Bar Estoril, you can still order a "007 Martini." Bond's recipe: "Three measures of Gordon's, one of vodka, a half measure of Kina Lillet. Shake, not stir, until its ice cold, and then add a large, thin slice of lemon peel." Oh, oh, watch out!
Just like many others, Estoril brought out the secret agent in me. I was fascinated to discover that Hotel Palaćio was the place where Ian Fleming, journalist, writer and British Naval Intelligence Officer, was assigned in 1941 to gather intelligence on Serbian born, triple agent Dusko Popov, also known as "Tricycle" due to his infamous romancing skills. The game they played involved meeting, drinking, and gambling, all the while exchanging secrets. I investigated the same domain as Allied spies, displaced kings, queens, dukes, duchesses, princes, princesses and other royals from France, Spain, Italy, Bulgaria, Hungary, and Albania and found them to have truly been "refugees living in splendor." It is here that Fleming first conceived his infamous character, James Bond, and proceeded to write his first James Bond Novel, Casino Royale.
Estoril, a seaside resort town along the Portuguese Riviera, between Lisbon and Cascais, is also home to Casino Estoril, known as the greatest European casino and visited by Bond in On Her Majesty's Secret Service. There Popov, Nazi Resister Bloch, and Bond engage in a high-stakes game of Baccarat when Countess Teresa "Tracy" Draco enters. Ultimately, Bond falls in love, marries this "femme fatale " and joins her Corsican crime boss father, Draco, in tracking down Ernst Stavro Blofeld, the leader of SPECTRE. It's Blofeld who kills Tracy on their wedding day, leaving Bond tragically loveless until the advent of Vesper Lynd in Casino Royale.
On Her Majesty's Secret Service opens with Bond driving from the coastal village of Cascais in an olive green Aston Martin. Quite befittingly, Cascais exists as one of the richest communities in Portugal, noted as the resort getaway of Portugal's royal family. I adored the scenic yacht harbor- a few paces from the town's quaint shopping and dining area, Guincho Beach, Boca do Inferno, the cliffs along the Atlantic shoreline and the Parque Natural de Sintra-Cascais. To the north of Cascais is Sintra, another charming UNESCO Heritage Site, established on top of the Sintra Mountains, and the home of Palaćio da Pena "fairytale" Castle, striking in red, pink, yellow and blue, and the National Palace of Sintra. A better sanctuary than these coastal towns of Cascais-Estoril for spies, ex-royals and, even people like me, is undeniably unimaginable!
Montenegro, the "Black Mountain." Well, unlike Bond who enters fictitious Montenegro on a Japanese patterned bullet train, recently christened with his "license to kill," I arrived in the real Montenegro, after disembarking on the Adriatic Coast of Split, Croatia, travelling south through Dubrovnik and into Kotor by car. (Major scenes from the film, Casino Royale noted as Montenegro, were actually shot in inexpensive Karlovy Vary, Czech Republic.) There's a Hotel Splendide in the movie (Grand Hotel Pupp in reality), conceptualized based upon Estoril's Hotel Palaćio; but, reassuringly, a luxurious Hotel Splendido also rests on the shore of the Bay of Kotor. The casino was Casino Pasha, not Casino Royale where Bond plays intensely against Financier Le Chiffre, defying sure death to foil his plan to regain funding meant to short-sell an aviation firm.
English Poet Lord Byron writes, "At the birth of the planet, the most beautiful encounter between land and sea must have been on the Montenegrin coast." Geographically, Montenegro is the tiniest Slavic country, situated below Dubrovnik and Budva, on the shore of the Adriatic Sea. In 1992, it was pronounced the sole ecological state of its kind, worldwide, and it is the home to the Biogradska Gora Rainforest, with many uncommon plants and animals. Distinctively, Bojana River, which is the only river in the world that flows, simultaneously, upstream and downstream due to its natural formation, runs here. Montenegro features 250 days of sun, outstanding beaches, stunning landscapes, high-end resorts, cultural enrichment and deep history. It's perfect. The Bay of Kotor, a gulf resembling a fjord and encircled by mountains, is popular as a filming site (i.e. Dark of the Sun, The Brothers Bloom, November Man, Mathilde), and is an enviable vacation destination.
I mentioned that my route into Montenegro was through Split and Dubrovnik. For me, the breathtaking Dinaric Alps, Dalmatian coastlines, landscapes, culture and cuisines were reminiscent of each other. The old towns of each were lovely and the hosting families gracious and anxious to share their way of life. However, a couple of remarkable exceptions in Split existed: The ruins of Palace of Diocletian and Galerija Mestrovic where the work of Sculptor Ivan Maestrovic is featured.
This time, I didn't go on to Venice, as Bond did tracking Vesper Lynd and unsuccessfully, attempting to save her from her demise. Instead, I sailed away from the Adriatic Coast with the sun of one of those 250 days on my skin as I contemplated Bond's philosophy: Elektra King: "I could have given you the world." James Bond: "The world is not enough."
"Is beauty something to be observed coolly and rationally or is it something dangerously involving?" For my birthday one year, friends gave me a copy of Umberto Eco's History of Beauty. The book contemplates definitions of beauty from classical antiquity to modern times. Concepts are offered from Socrates and Plato to Hollywood; images range from Cleopatra to Naomi Campbell; and extrinsic beauty is defined in artistic forms from da Vinci to Velasquez to Picasso. Considering it all, I settled upon the later part of this query, ardently affirming that beauty is a consequence of emotion and indeed, dangerously involving. As I have traveled around, I have considered my own reactions to things deemed wondrous and, I have come to realize that I do know what beauty feels like.
Here is my testimony:
I secured a seat, front and center, at Café Marley, where the window panels were fully opened and exposed the view. A chilled glass of Sauvignon Blanc sits on my table and the enchanting view of the sunlit Pyramid de Louvre renders me to a dreamy existence. Upon finally returning unto myself, I depart, rounding the corner to the exquisiteness of Le Jardin de Tuileries. I was captivated by this perfect afternoon.

The champagne reception at the Hermitage amidst Van Gogh, Degas, Renoir, Monet, Gaugin and Pissarro, I thought was monumental enough. However, as I romanticized, emerging as the lead Mariinsky ballerina during the evening's performance of Tchaikovsky's Swan Lake, I longed for the evening to never end.

There is a seemingly abandoned and worn red rowboat resting on the shores of the Mediterranean Sea in Mykonos. It sits alone across the harbor from the speedboats and small yachts. I wonder what its story is. Where has it been and what tales does it hide? I'm intrigued by what might have been.

The gondolas come and go. They rest. Passengers of all sorts –tourists, residents, lovers are transported from place to place and the pace is slow and leisurely. The view from Venice's Ponte Rialto is entrancing and euphoric.

Feeling bewitched, I stood in the tower of storybook-like, Urquhart Castle situated on the mythical grounds around Loch Ness in Inverness, Scotland. My subconscious whispers, "don't break the spell!"

Jubilant and exhilarated I reached the peak of Mount Sainte Victoire, en Provence. The world was beneath me and my physical capabilities proved to have been misjudged. Mission accomplished!

Canoeing down the Grand Canal; strolling through the UNESCO heritage gardens and the extravagant palace apartments and halls; and, being entertained by the Versailles Garden, Lighting and Fireworks Show and the Seranades Royals Dance Performance in the Hall of Mirrors were mundane occurrences in the lives of the Royals. This 12 hour adventure rendered me speechless, awed by the whirlwind of fantasy and finery.

Marveled and astounded by the Dali-Joies Exhibition in Figueres of 37 unique and aesthetically spectacular jewels of all sizes, shapes and precious materials, I asked myself, "What kind of mind could deliver such genius? Only that possessed by Salvador Dali!

I cast off my sandals and dug my toes into the wet, blond sands of the Persian Gulf. Dubai's Burge Al Arab, the pristine beach, and the jewel toned waters surrounded me. I was paralyzed amidst this apparition.

There was an exclamation from me of disbelief. Next, a quiver. The scene was a herd of the nearly extinct Arabian Oryx, grazing and lazing on the desert sand, unafraid and confident in its unsullied habitat. Sign of relief- nature reigns and preservation of wildlife transcends. How privileged I felt as its witness.

Standing in the Arabian Desert, though the sun emanated unimaginable heat, I experienced unforgettable glee and delight.

Sixty thousand orchids were amassed from all over the world in the National Orchid Garden of Singapore. They symbolized royalty; signified goodwill and harmony among nations; and represented the nations, themselves. In shades of canary, amber, carmine, fuchsia, and white, along with green foliage, there were 1,000 species, 2,000 hybrids, in expert display. Who wouldn't react as I did with one gasp after another?

I close my eyes and I visualize the view of the sailboats below in the Gulf of Naples from the cliffs of Capri and my heart flutters in remembrance.

A memory from a couple of decades ago remains the most impactful one- a carefree and joyous vacation experience across five European countries with Mom. Seeing her like that, for the first time, was absolutely blissful.
Convinced? In reality, there are absolutely no rules that govern the perception of beauty- its personal and, for sure, its pursuit can lead one anywhere. For me, beauty is a feeling of intrigue, captivation, longing, entrancement, euphoria, or exhilaration. It's bewitching, astounding, and gleeful and, it makes my heart flutter… Beauty stirs my emotions and that is tremendously uncontrollable. Definitely dangerous!
Photos of the Louvre and The Palace of Versailles taken from online
A Sojourn in Spain and Morocco
This trip to Spain and Morocco was an amazing adventure and my most rewarding vacation, ever. Within it, I found that the beauty of Spain is nearly inexplicable and, it has a timeless quality to it. That quality extends beyond the architecture, landscapes, history and art to the faces, smile and warmth of the Spanish people who welcomed me everywhere.
Barcelona is always the same. It sends an electric shock from the hair on my head down to my toes every time I set foot there. While there, I found a wonderful concert at Santa Anna given by Alan Garagic, a classical guitarist, who immediately won me over with an aria from The "Magic Flute", then a style reminiscent of the Andalusian Romero Brothers. In the remaining time: Gaudi & Sagrada Familia, LaPedera, and Parc Guell; Figueres & Dali; La Rambla con helados; 4Gats & coffee; the harbor & peace; Barceloneta & Place d'Espana for walking, observing & feeling free.
Zaragoza! I was unprepared for what I saw when I entered La Seo Cathedral. For a few minutes, I stood immobile, mesmerized by the magnificence and the intricacies of the alabaster and gold engravings. How could this mastery have been achieved so many years ago? Which chapel was the most exquisite? Seeing the internal beauty of this cathedral was, in itself, worth the trip to Spain.
In Madrid, someone exclaimed, "you have the most beautiful smile in the world!" These few words set the stage for an incredible five days. I had hoped to expand my enthusiasm for art periods other than impressionism; however, I ended up confirming it. Museo de Sorollo, with its many canvases of color and reflective light took my breath away. Day trips to Segovia, Avila and Aranquez displaced me to where all else ceased to matter except history, beauty and imagination…How can I return?
Then there was the Guggenheim in Bilbao, interesting enough, mostly for the architecture. In San Sebastien, there wasn't enough time to fully enjoy this romantic and alluring city but, as I approached by air, the reflection of a spectacular rainbow announced the city's aesthetic qualities and, I most enjoyed the coastal landscapes and fresh breezes. Andalucía- Malaga and Marbella- brought unforgettable moments over tapas, queso manchego, jamon, vino y flamenco!
From there, the cruise I selected was surely predictable…but, ah Morocco! This country would be overpowering for me on a daily basis. It's all-consuming, fast-paced and exhilarating, requiring mental gymnastics to survive. The Mausoleum of Mohammed V, the Kabash of Udayas, the Royal Palace & Bab-Rouah Gate were among the many divine sights of the capital city, Rabat. Casablanca, alone, was spellbinding, intriguing and inviting…so much going on at the same time. Try shopping in the Central Market or Medina or a visit to Hassan II Mosque, the 13th largest in the world- amazing! Now, I can check Morocco off my list!
Fortunately, I did not take a ferry to Mallorca for just one day from Barcelona, upon return from Morocco, as I originally had thought to do. Instead, I flew over for a couple of nights. Even that was not nearly enough to explore and experience this unique and picturesque island. To my disappointment, the arrival afternoon was spent resolving business related issues. The following day, the only available Saturday excursion to eastern Cala Millor, Porto Cristo and Cuevas Del Drach was a lovely tour; however, I had in mind that the western part of the island would be the most appealing. Mallorca is enchanting and, I must go back there for more. Absolutely!
What a trip- 28 days in Spain and Morocco! This was a phenomenal education and experience, leaving me with a very difficult transition back into daily life. I was already thinking- no, dreaming about what's next and, after only one week home!
La Dulzura...
'La dulzura puede cambiar el mundo." Sweetness can change the world." I was sitting in a café on the coast of the Rio de la Plata in Colonia, Uruguay and, as I reached for a packet of sugar for my coffee, I noticed something very special about the wrapper. Written so simply, yet so clear, were these words that expressed my ideal- how I innately feel about life and its challenges. Mais, aux meme temps, je sais il faut avoir un interiueur d'acier survivre dans ce monde.
I had traveled from Buenos Aires across the Rio de la Plata and along the southernmost coast of Uruguay- Montevideo, Punta Del Este- then back again to Buenos Aires. I continued on from there to Foz do Iguaçu, Brazil. Travelling by air, bus, and ferry, I discovered and compared people, cultures and impressions. For example, the intensity of the Argentineans of Buenos Aires and the soft, gentle nature of the neighboring Uruguayans were contrasted by their strides and their countenances. Even the way in which they danced the tango- same steps, yet, totally different styles- marked their differences: The Argentineans, delivering a powerful, fierce and tempestuous dance technique; and, the Uruguayans, exemplifying a soft, flowing and cultivated execution.
From the sophisticated city of Buenos Aires to the somewhat stained Uruguayan capital, Montevideo, to the sweltering Iguaçu jungle, I traveled with Romanian friends, currently living in Chicago. The days were filled with the investigation of cultural sites- Theatre de Colon, Ricoleta Cemetery, gardens, museums, Casapueblo, Theatre de Solis, Itaipu Dam, Iguaçu Falls… and, the nights suffused with music, tangos, dinners along the coast, and late night conspiracies over wine with friends who had escaped from the Socialist Republic of Romania during the 1980's, under the rule of Communist and Stalinist President Nicolae Ceausescu. As I learned the arduous and heartbreaking details of their previous escapes, we continued to plot future adventures across the globe. Alas, I am now affectionately known as "La Nina:" Daughter.Confidant.Comarada.
While continuing our sojourn, we found many commonalities: Affection for Cartagena, Colombia, the city of my introduction to South America and, where the Afro-Colombian slave trade began. There, all of us had been enormously impressed by the diversity of the city's people: Short and tall; round and thin; black and white, with all shades in between; and, hair spanning the spectrum from kinky to straight.
​
Along the way, we matched our reading treasures and found a love for Gabriel Garcia Marquez, Colombia Nobel Prize Laureate for Literature, who wrote about the beliefs, the idiosyncrasies and passions of his people. I'm drawn in as a kindred spirit. "He allowed himself to be swayed by his conviction that human beings are not born once and for all on the day their mothers give birth to them, but that life obliges them over and over again to give birth to themselves." WOW, I'm destined to read all that he has written.
I've traveled to many places and learned a lot about life and cultural differences. So much of what I have seen has been stimulating, character-shaping, and, even poignant, especially during this trip. I have fallen in love with the Latin culture and its people and, I'll always be affected by that one simple sentence that I found on the sugar wrapper in Colonia: "La dulzura puede cambiar el mundo."
Emeralds and Other Precious Jewels
Emeralds and Other Precious Jewels
They were beautiful …so beautiful:
The jewels of the United Kingdom.
And, as I traveled throughout the land-
Ireland, Scotland and England,
I envisioned emeralds and other precious jewels.
Stunning, gorgeous, dazzling and enchanting.
In Ireland, I pondered the rough cut emeralds of Belfast:
Untouched and natural, the Giant Causeway and Cliffs of Moher;
The Wall, a symbol of religious division- Catholics vs Protestants;
Unionists vs Nationalists- equaling political strife.
Chiseled faces, tenacious, pugnacious characters
Are a part of this Irish reality and life.
All in an unfinished state,
I wonder what they will resemble
When no longer irregular and raw
But, polished and smoothed by changing time and fate.
The Duke of Devonshire Emerald, I discovered was Dublin,
The seat of Irish wisdom, clairvoyance and power.
Here, with their pens,
Oscar Wilde, Bernard Shaw and Jonathan Swift
Carved the shape of this magnificent treasure as if
They knew that Trinity College would illuminate the Four Gospels-
St. John, St. Luke, St. Mark and St. Mathew
And, guard the precious Book of Kells
With unconditional love and adoration.
Dublin Castle, St. Augustine and St. Patrick's Cathedrals
Deepened the hue and the value of this precious gem,
Along with Leinster House, the Atlantic Drive, Guinness and Jameson!
Cork, Waterford and Kinsale were adornments to the central stone.
Who said all of Ireland was green?
For there were vividly colored houses of stucco
In shades of rose, azure, jasmine, and champagne;
Glorious multi-colored flowers hung from the window sills,
And adorned impressive gardens and parks; and
Cricket jerseys boasted light and navy blue-
All were colored and eye-catching
Varieties of sapphires, citrines and aquamarines.
​
​
They were incredible…so incredible:
The jewels of the United Kingdom were unimaginable;
And, surprising it was, when I beheld La Peregrina Pearl,
Where it had been hidden far away in distant Scotland-
Incomparable, Uruquart Castle on Loch Ness of Inverness
Made my heart stop with its enduring elegance, serenity and calm.
So, it's understandable why the Grant and MacDonnell clans
Fought to possess this noble and picturesque land.
Orkney Islands, home of the Vikings, was a cluster of small sapphires,
With a multi-carat, amazing diamond set out by prongs.
The Brough of Birsay was this significant gem of eloquence;
From where, along the sides, were channels of blue color-
From the North Sea, to the right, and the Atlantic, to the left,
Reflecting intense topaz hues, in contrast to the diamond's clarity.
Stunning light, green hills, pastures, and
Tides from the sea formed the setting of gold.
Standing Stones of Stennes: the Ring of Brodgar, the Watch Stone and Odin
Engraved the stone with heritage and antiquity.
Add Marine Renewable Energy as Orkney's focus of today,
Its image is polished once more,
As a world leader while, resetting its name,
To be renowned throughout, before it's all said and done.
They were miraculous…so miraculous:
The jewels of the United Kingdom are majestic, indeed.
Diamonds, rubies, emeralds and sapphires, all together, comprise England's Crown Jewels,
Held in the Tower of London for all to see.
Worn by Henry VIII, Ann Boleyn, Mary and Elizabeth,
With regal air, protocol and robes, they sat upon their royal thrones,
With a display of sheer refinement but, also, fabulosity.
Some may say that Windsor Castle, Buckingham Palace and Westminster Abbey
Are the added treasures and works of perfection;
But, I contend that the National Gallery at Trafalgar Square is the prize.
The British jewels have so many glorious facets:
London Eye, Piccadilly Circus, Parliament Square, St. Paul's Cathedral, to say the least.
Beyond, Southampton, Liverpool, Guernsey Island, Dover, Oxford…
Are all certainly too much to behold at once.
They were beautiful…so beautiful:
The jewels of the United Kingdom-
Ireland, Scotland and England.
They were incredible, miraculous and fabulous;
Magnificent, majestic and incomparably beautiful in almost every way-
These emeralds and other precious jewels.
I was reflecting, hmm, on the unanticipated and curious effect that the City of Liverpool had on me. It wasn't really a choice destination but, merely, a 24 hour stop-over on my U.K. itinerary. Why not, I decided, explore the city while there? Previously, I'd considered Liverpool as the economically and culturally distressed city of the classic film, To Sir with Love in which "Sir" (played by Sidney Poitier) triumphed each day over disrespect, prejudice and unsophistication. Instead, I learned about a bustling British seaport, distinguished by a deep architectural and cultural legacy and civic pride. In contemporary Liverpool, I was encouraged by the city's vivaciousness, my own imagination and, I gave into the urge to live it up! The day was cemented as a perfect one when I discovered that Strawberry Field is real.
Cavern Quarter is where my morning began. Anchored by the legendary Mathews Street, this vibrant area is renowned for its nightlife, but most remarkably, for the history the Beatles made here. Their images are everywhere: Statues, polls, photos and posters. Their names are on streets, bars, hotels and other venues: John Lennon Drive; Paul McCartney Way, George Harrison Close; Ringo Star Close, Hard Day Night Hotel. Their sound blares from the speakers being controlled from the underground Cavern Club, where the group performed more than 274 times. Effortlessly and spontaneously, I sang along with their tunes as I explored the club, itself, the Cavern Pub, Cavern Walk and the Liverpool Hall of Fame, which features 54 Liverpool Number One Chart Hits since 1952. There is so much to absorb- music history, stage settings and wardrobes, memorabilia and authentic Beatles' instruments. Cavern Design Shopping is just a few steps away but, I didn't dare!
On to Albert Dock for another astonishing experience: Restored warehouse space houses "The Beatles Story," the world's largest and most impressive permanent Beatles exhibition, which depicts the group's career and performance highlights, personal lives, and even, the "Fab Four" break-up. Being transported in time, I traced the band's formation and rise and fall; visited the "Casbash" where the band first performed; read the Mersey Beat News; stopped by NEMS Records and Abby Road Studio; watched performances and, navigated adoring and crazed fans. The Beatles became bona fide music icons in my eyes.
As Liverpool continued to unveil itself, my buoyancy persisted. I was impressed by Liverpool's celebrated attractions: The new Museum of Liverpool, The Merseyside Maritime Museum, Pier Head (departure point for ferries and cruise lines and Cunard's headquarter location), the Liverpool Philharmonic Hall, Unity and Everyman Theater and Liverpool Cathedral, where Paul McCartney was rejected as a choir member for lack of talent!
​
Yes, 20 Fortlin Road and Penny Lane exist- the first, Paul McCartney's childhood home and, the second, the neighborhood where Paul, John and George walked to school. In Penny Lane, there is still the barber shop, the corner bank and the shelter in the middle of the roundabout referenced in a stanza of the song, Penny Lane.
Erroneously, I had categorized Jimi Hendrix's Purple Haze, the Temptations' Psychedelic Shack and, the Beatles' Strawberry Fields Forever together. My mistake! My enlivened spirit dissipated into fascination as I approached the strawberry colored gates to Strawberry Fields. "Let me take you down, cause I'm going to Strawberry Fields… Living is easy with eyes closed… It's getting hard to be someone, but it all works out… Strawberry Fields Forever." Written in homage to his safe haven- a place where fun, dreams and imagination flourished, John Lennon described Strawberry Fields Forever as one of the "truest" songs he ever wrote and, it continued to be his favorite until his death.
In reality, Strawberry Field was owned and operated by the Salvation Army as a children's home, surrounded by a spectacular wooded area and gardens where John loved to frequent. Closed in 2005, it was of great significance in the Beatles' hearts. Standing at the secured gate while peering through the over grown foliage, my fascination yielded to illusion: Carefree living in place of responsibility; clarity versus confusion; trust rather than fear and, humanity instead of selfishness. When I closed my eyes, living became easy. I'm going back to Liverpool one day, where Strawberry Field is real!
​
​
​
Note: On February 17, 2017, the Salvation Army announced that Strawberry Fields will undergo a major redevelopment and reopen as a "training and work placement hub for young people with learning disabilities." Strawberry Fields Forever!